Speaker #1 – Providing updates for the Energy sector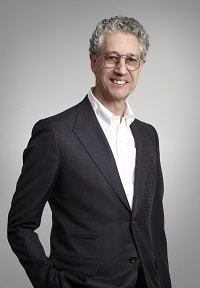 Peter Tertzakian
Executive Director, ARC Energy Research
Peter is an economist, investment strategist, advisor, author and public speaker on issues vital to the future of energy. He has clocked over 30 years of experience in the business of energy, spanning all systems from oil and gas to renewables. Peter's passion is studying how society evolves its energy use and applying the lessons of the past into today's strategic business issues. His holistic knowledge of physics, innovation, finance and economics allows him to give audiences thought provoking advice on how to think about pressing issues on the transition to sustainable energy solutions. 
An accomplished author, Peter's two best-selling books, A Thousand Barrels a Second (McGraw-Hill, NY 2005) and The End of Energy Obesity (John Wiley & Sons, NY 2009) provide insight into the dynamic world of energy transitions through a thoughtful and highly readable examination of economic, environmental and geopolitical pressures. He has written over 600 weekly columns, current issues of which are distributed through various media channels. In 2015 Peter was seconded to the four-person Royalty Review Panel for the province of Alberta – the world's 8th largest producer of oil and gas – where he led the redesign of the fiscal policy.  In 2016 Peter was inducted into the Alberta Petroleum Hall of Fame.
Peter has an undergraduate degree in Geophysics from the University of Alberta, a graduate degree in Econometrics from the University of Southampton UK, and a Master of Science in Management of Technology from the Sloan School of Management at MIT. In addition to his principal roles at the ARC Energy Research Institute and ARC Financial, he is an Adjunct Professor at the University of Calgary and has lectured at many leading universities and conferences around the world.
Speaker #2 – Providing updates for the Aerospace, Defence & Security Sectors:
Dr. David Perry
President & Senior Analyst - CGAI
Dr. David Perry is Senior Analyst and a Fellow with the Canadian Global Affairs Institute. He is the author of multiple publications related to defence budgeting, transformation and procurement, published with the Canadian Global Affairs Institute, Conference of Defence Associations Institute, Defence Studies, Comparative Strategy, International Journal, and Journal of Military and Strategic Studies and is a columnist for the Canadian Naval Review. He received his PhD in political science from Carleton University where his dissertation examined the link between defence budgeting and defence procurement. He is an adjunct professor at the Centre for Military and Strategic Studies at the University of Calgary and a research fellow of the Centre for the Study of Security and Development at Dalhousie University.  He was previously the Senior Security and Defence Analyst of the Conference of Defence Associations Institute and Deputy Director of Dalhousie University's Centre for Foreign Policy Studies.  Embassy Magazine and The Hill Times named him one of the "Top 100 Influencing Canadian Foreign Policy" in 2014