The World's Premier Annual Cross-Sector Industrial Technology Event
April 17-19, 2023
Global Industry 

Leaders Meet
The Calgary Petroleum Club
2023 ConvergX Global Congress will be hosted at this world-class facility offering access to Calgary's best amenities and services.
Address: The Calgary Petroleum Club
319 5th Avenue S.W.
Calgary, Alberta T2P0L5
Main: (403) 269-7981
ConvergX® Global Congress2023 SPEAKER LINEUP
11 keynotes  –  over 45

 Global Experts  – 

8 panels
3 I

n

te

n

se da

y

s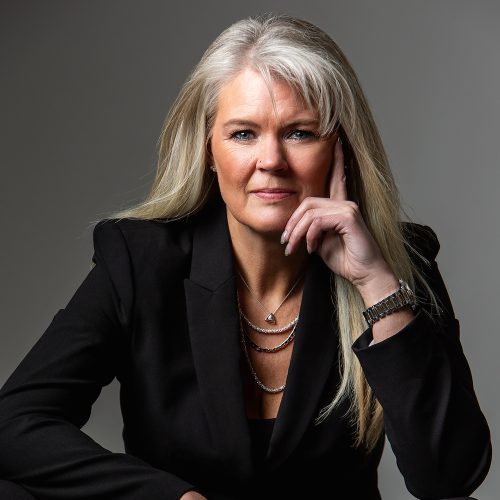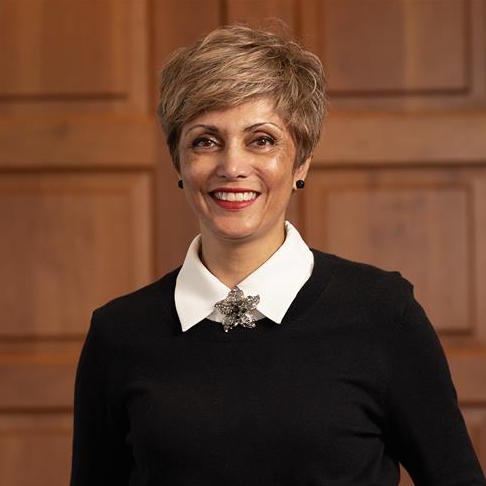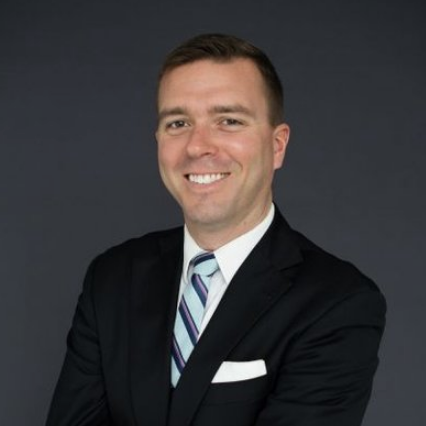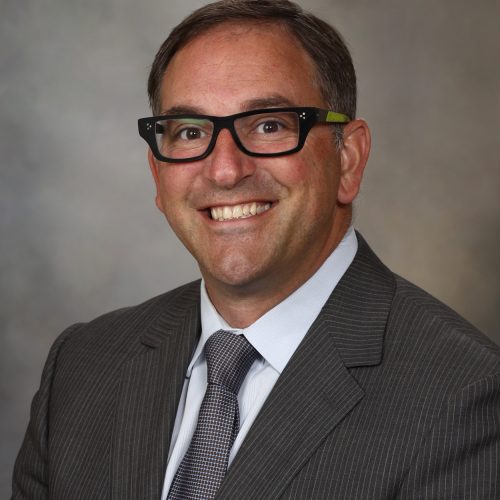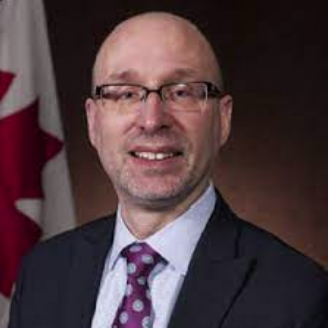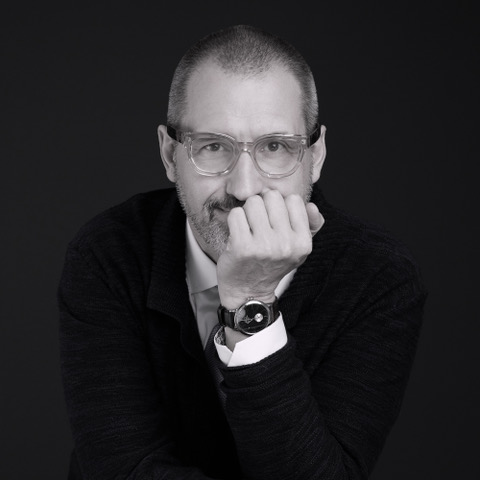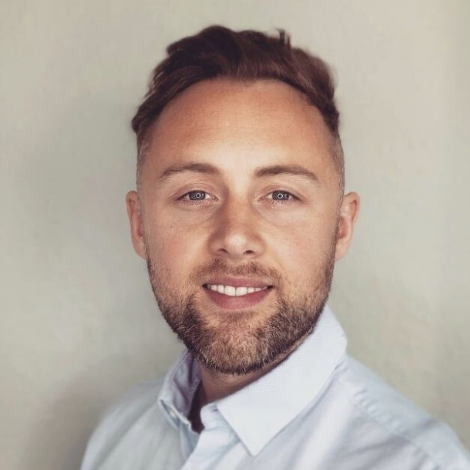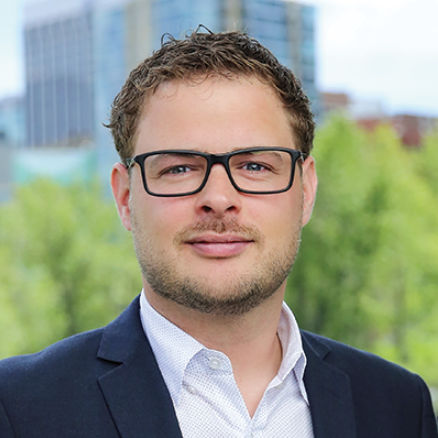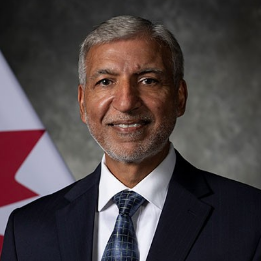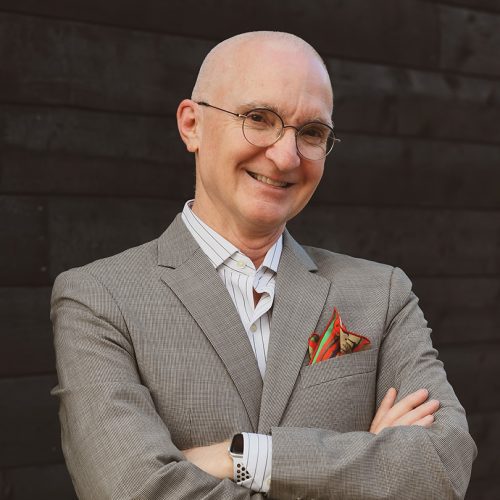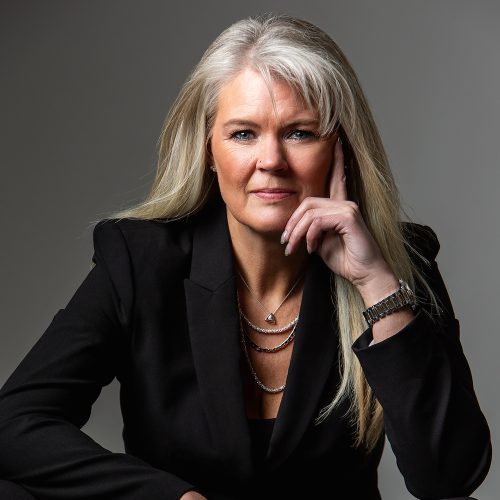 Founder, CEO and Creator of ConvergX®
Kimberley Van Vliet
The founder and creator of CONVERGX® Kimberley is also part of the Canadian Delegation to the NATO Industrial Advisory Group (NIAG), and works closely with other divisions of NATO such as Allied Command Transformation Unit (ACT), the Science & Technology Office (STO), and the Defence Innovation Accelerator for the North Atlantic (DIANA). Most recently, Kimberley's efforts have taken her to NATO HQ, NORAD & NORTHCOM. She was awarded one of the Top 20 women in Defence in Canada by Esprit de Corps Magazine, and most recently was a delegate of the Governor General's Canadian Leadership Conference (GGCLC) for 2022.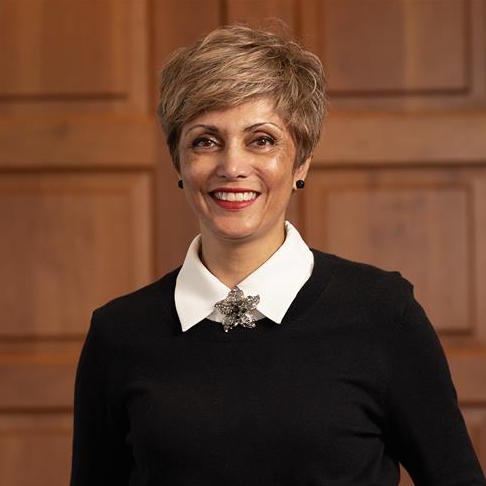 Calgary Mayor
Mayor Jyoti Gondek
Jyoti Gondek was sworn in as Calgary's 37th mayor and the first woman to be elected to this role on October 25, 2021.
Prior to being elected as mayor, she served as city councilor for Ward 3 from 2017 to 2021. She holds a Ph.D. in urban sociology and an M.A. in organizational sociology.
Throughout her career, Mayor Gondek has taken a big-picture approach to pressing challenges. Often, she has found processes and policies exist simply because they have never been questioned. She has come to understand that by probing and chipping away at issues, we move forward with improvements that have meaning in our everyday lives.
Many challenges face Calgarians including the economic recovery, climate crisis, lack of affordable housing, truth, and reconciliation, and women's participation in the labour force. Mayor Gondek believes that solutions to these issues must be bold, and rooted in economic, social, and environmental resilience.
Mayor Gondek's professional background includes leading the Westman Centre for Real Estate Studies at the University of Calgary's Haskayne School of Business where she examined the challenges facing Calgary's commercial sector as property values in the core plummeted. She knew then that this issue would be a big one for Calgary. She also ran a successful consulting practice for 12 years helping clients in the energy and city-building sectors evolve their business models to fit a changing regulatory and economic environment.
Throughout her career, Mayor Gondek has been known to be a driven community builder and diversity champion who understands the power of cross-sector partnerships where businesses, social organizations, and educational institutions are connected to local governments to better serve the people. She is honoured to serve Calgarians as Mayor.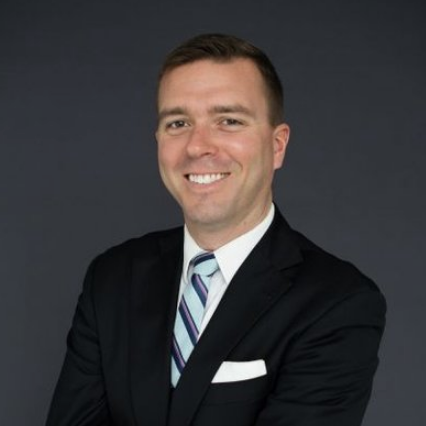 President - Canadian Global Affairs Institute
David Perry CEO – Canadian Global Affairs Institute
Dr. David Perry is the President of the Canadian Global Affairs Institute. He is the host of the weekly Defence Deconstructed Podcast and author of multiple publications related to defence budgeting, transformation, and procurement. He is also a columnist for the Canadian Naval Review. He received his PhD in political science from Carleton University where his dissertation examined the link between defence budgeting and defence procurement. He is an adjunct professor at the Centre for Military and Strategic Studies at the University of Calgary and a research fellow at the Centre for the Study of Security and Development at Dalhousie University.  He was previously the Senior Security and Defence Analyst of the Conference of Defence Associations Institute and Deputy Director of Dalhousie University's Centre for Foreign Policy Studies.  Embassy Magazine and The Hill Times have named him one of the "Top 100 Influencing Canadian Foreign Policy."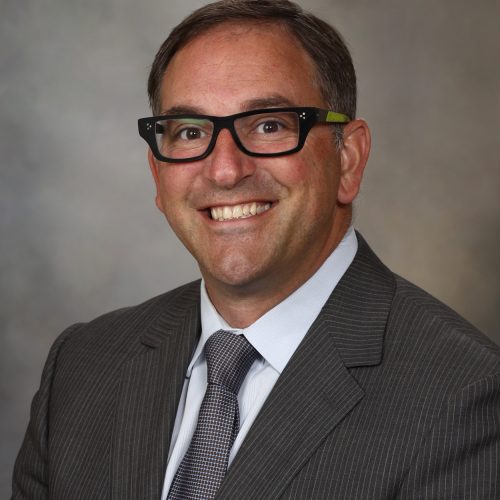 CONVERGX® Global Congress Speaker
Dr. Jonathan M. Morris
Dr. Jonathan M. Morris is a Consultant in the Department of Radiology at Mayo Clinic. He received his M.D. at Howard University College of Medicine, completed an internship at Washington Hospital Center, a research fellowship at National Institutes of Health, and his radiology and neuroradiology fellowships at Mayo Clinic. He's a Board Certified Radiologist, CAQ Neuroradiologist, Medical Director of the 3D Printing Anatomic Modeling Lab, and Medical Director of the Center for Biomedical and Scientific Visualization, Division of Experiential Learning at the Mayo Clinic. His expertise is in the use of point-of-care 3D printing/additive manufacturing for preoperative planning and custom surgical guides. Additionally, Dr. Morris is focused on the development and deployment of extended realities, VR/AR in medical education, intraoperative guidance, and medical capital equipment training. Clinically, he focuses on minimally invasive thermal ablation of tumors in the neuroaxis.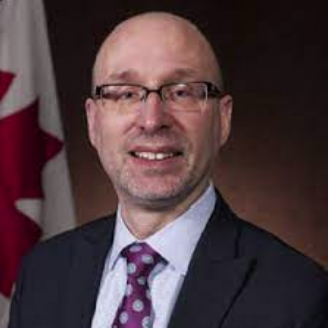 Director General R&D Innovation
Philippe Herbert
Philippe Hébert is the Director General of R&D Innovation for Defence Research and Development Canada (DRDC), where he is responsible for leading key innovation initiatives such as the Innovation for Defence Excellence and Security (IDEaS) program. His role is to ensure that the Canadian Armed Forces/Department of National Defence has access to the most cutting-edge solutions from Canadian Innovators for their challenges. From 2015 until 2022, Mr. Hébert was the Director General for Intelligence Policy and Partnerships with the Canadian Forces Intelligence Command where he oversaw and coordinated
the development and promulgation of defence intelligence policies, directives, and governance frameworks. He was also responsible for the management of defence intelligence partnerships with the Five-Eyes community, NATO, and other allied countries, as well as with other federal government departments and agencies.
Mr. Hébert also worked for the Assistant Deputy Minister (Policy), serving as Director of Policy Development from 2007 to 2015. In that role, he led the development of the Canada First Defence Strategy and various policy frameworks on issues such as Arctic security, space, and cyber. Before that, Mr. Hébert served in a number of positions at National Defence, including Special Assistant to the Deputy Minister and speechwriter for the Minister of National Defence and the Chief of the Defence Staff. Mr. Hébert is a recipient of the Queen Elizabeth II Diamond Jubilee Medal.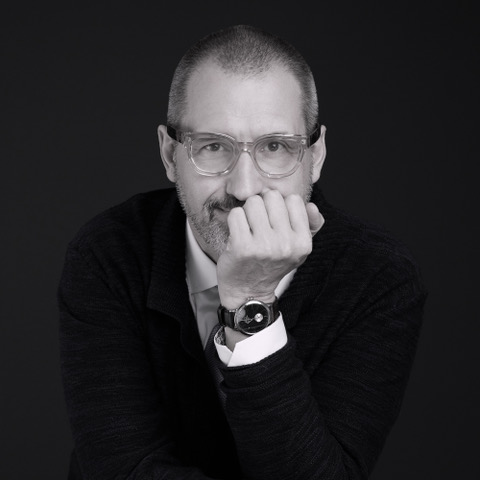 Chairman, CEO and co-founder of Rain Cage Carbon
Blair Aiken
As Chairman, CEO and co-founder of Rain Cage Carbon, Blair Aiken divides his time between managing the corporation's strategic activities and directing its extensive R&D capabilities.  His goal is to take climate change from the impossible to something we talk about as a distant memory. As a serial entrepreneur and inventor, Blair challenges the usual approach to business and the environment as his focus is on finding new and effective ways to make a positive, and lasting impact on energy solutions; and society. Blair has over 35 years of experience focusing on complex technologies. Early in his career, he was recruited into secret and confidential research programs on global energy infrastructure and economic interdependencies, and chemical and aerospace reverse engineering projects where he spent many years gaining a unique experience. His reputation for developing strong influential relationships and innovative technologies led him to enter private life working with the Massachusetts Institute of Technology (MIT) Media Lab, and major companies such as ConocoPhillips and Proctor and Gamble, Statoil, etc., and as a contributor to CSIS (Center for Strategic and International Studies).  Before co-founding Rain Cage Carbon, Blair also co-founded several companies, including Calgary-based Kara Technologies, a cleantech company dedicated to developing the next generation of technology for the economic production of low-emission fuels and petrochemicals. Kara produces a commercialized, patented, catalytic crude oil and biomass to fuel and chemicals high-grading technology that is significantly reducing the global environmental CO2 impact of refineries.  Blair has studied and lived in cities around the globe including Boston, New York, Vienna, Stockholm, Hamburg, Athens, Paris, Madrid, Amsterdam, London, and more. Today, Blair calls Calgary home, a city he loves for its abundance of kindness and opportunity. When he's not changing the world for the better, he spends his time with his four children and is an accomplished artist who enjoys fine art painting as part of the innovative creative process of his scientific work.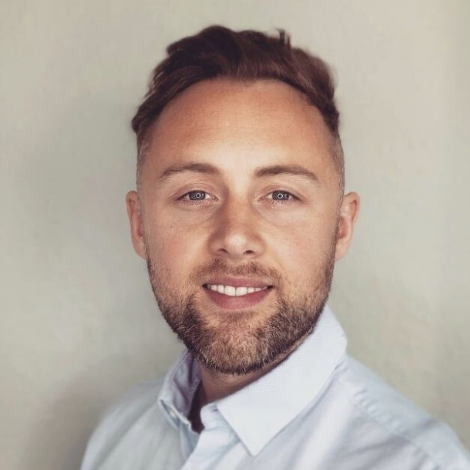 John Cassidy is Managing Director of Canada at SVG Ventures I THRIVE
John Cassidy
John Cassidy is Managing Director of Canada at SVG Ventures I THRIVE. He leads the development and implementation of the organization's strategic plans to expand in Canada and is part of the SVG investment team which has invested in 17 Canadian agri-food tech companies.
John has over 13 years of experience in the technology & Investment industry. Most recently, he served as Chief Executive Officer for a fintech SME in Europe.
During his tenure, John led the company through its highest growth period which coincided with its first expansion into new markets. These achievements led to honors such as the 'SME of Year Award'.John holds an MBA and a Bachelor of Business (Finance) from the University of Limerick, Ireland. He also holds a Certificate in Technology Management from Stanford University and is a member of the Canadian Venture Capital and Private Equity Association.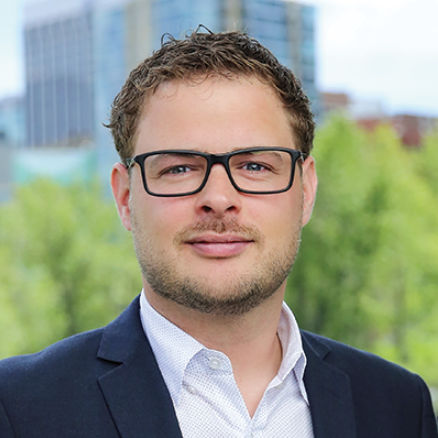 CEO and Director of E3 Lithium
Chris Doornbos
Chris is the CEO and Director of E3 Lithium, a company he founded and successfully listed. He is an innovator and entrepreneur, an aviator and a founder of emerging ideas and technology. He is passionate about collaboration and progressing innovation. Chris has a broad range of experience in capital raising and M&A. At E3 Lithium, Chris emphasizes risk management, developing and managing an exceptional technical team and well-strategized project generation; with a clear focus on developing and capturing value for shareholders. Chris has successfully led E3 Lithium from the foundation of a private company with a handful of permits to what is now a public company with a global scale lithium resource and an industry leading innovative extraction technology. Chris was a founding member of the Battery Metals Association of Canada and is the Chair of the Canada ISO mirror committee for TC333 (lithium standards).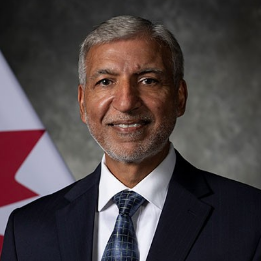 Assistant Deputy Minister - Defence Research and Development Canada
Dr. Jaspinder Komal
Dr. Jaspinder Komal graduated from the Faculté de médecine vétérinaire at the Université de Montréal in Saint-Hyacinthe, Quebec, with a degree in Veterinary Medicine and a post-graduate degree in Veterinary Microbiology. He began his veterinary career specializing in small animals in a practice in the Eastern Townships of the province of Quebec.
In 1994, Dr. Komal joined the Public Service as a Veterinary Inspector as well as a Laboratory Supervisor in Atlantic Canada. In 2000, Dr. Komal and his family moved to Ottawa where he held various positions of increasing responsibility within the Canadian Food Inspection Agency (CFIA) and other departments, such as Agriculture and Agri-Food Canada (AAFC) and Health Canada.
Over the course of his long career, Dr. Komal has gained extensive and diversified experience as a senior scientific leader, having advanced key government of Canada (GoC) priorities and building collaborative partnerships within government, academia and industry.
Currently, Dr. Komal is the Assistant Deputy Minister, Defence Research and Development Canada, Department of National Defence.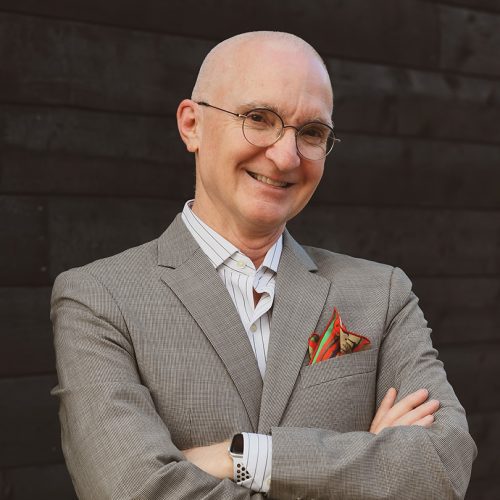 Emcee Geoffrey Cann –Author, Speaker, Trainer, Digital Economy and Energy Expert
Geoffrey Cann
Geoffrey Cann is an international author, professional speaker and corporate trainer to the Oil and Gas industry. Following an early career with Imperial Oil, he joined Deloitte, where he carried out several hundred consulting assignments around the world, including Canada, the US, Australia, the Caribbean, Korea, Japan, Hong Kong and China. During that time he led a number of businesses, services and industry programs.
Today, he specialises in digital innovation in the oil and gas industry, produces a weekly article and podcast on digital issues in energy, provides marketing support for companies that sell digital innovations to the industry, and teaches an executive course on digital awareness. He published his first book, Bits, Bytes and Barrels: The Digital Transformation of Oil and Gas, in January 2019. He is also a contributing author for Machine Learning and Data Science in the Oil and Gas Industry: Best Practices, Tools and Case Studies, released in March 2021. His third book, Carbon, Capital, and the Cloud: A Playbook for Digital Oil and Gas, was published in March of 2022. Geoffrey is an advisor to several digital technology companies in such areas as artificial intelligence, blockchain, cloud computing, robotics and the internet of things
From this rich background, Geoffrey brings an economist's understanding of the ebbs and flows of the energy industry, and a technician's understanding of the technologies at play in the transformation of the economy. Geoffrey draws on an early career as an award-winning stage performer to bring these subjects to life, with a theatrical flair and and an engaging style that moves audiences to deeper understanding and action.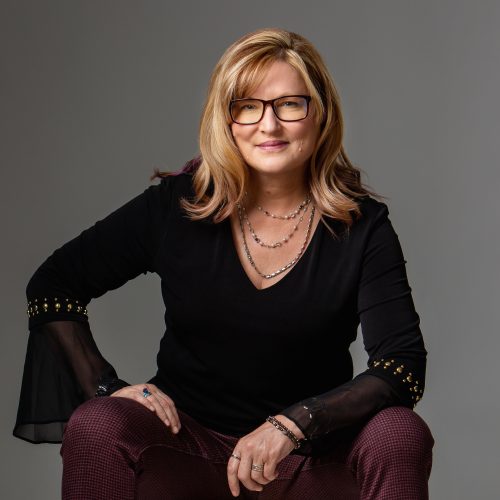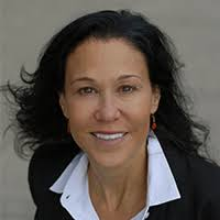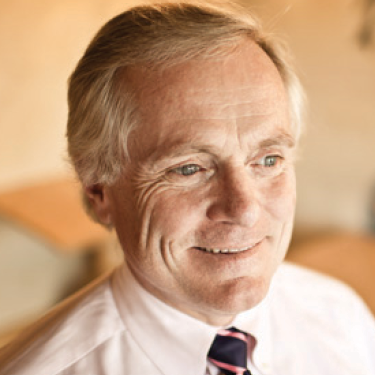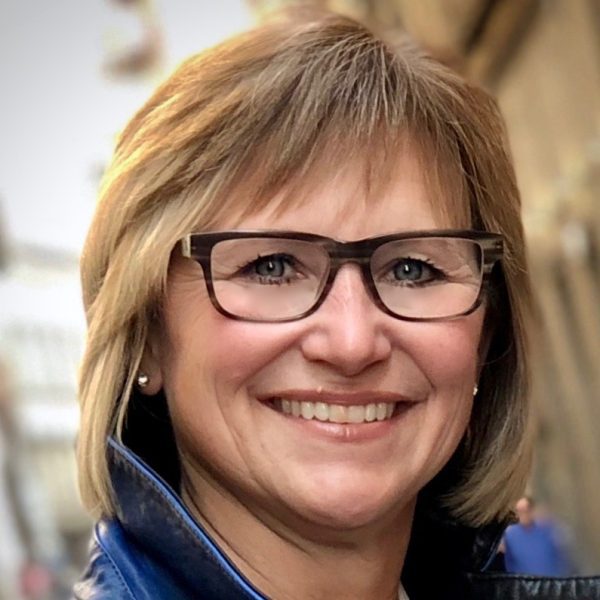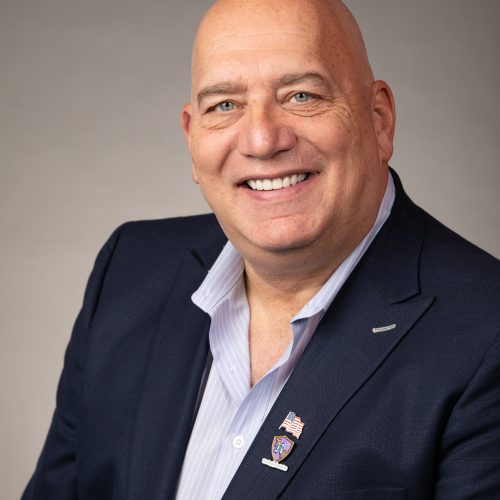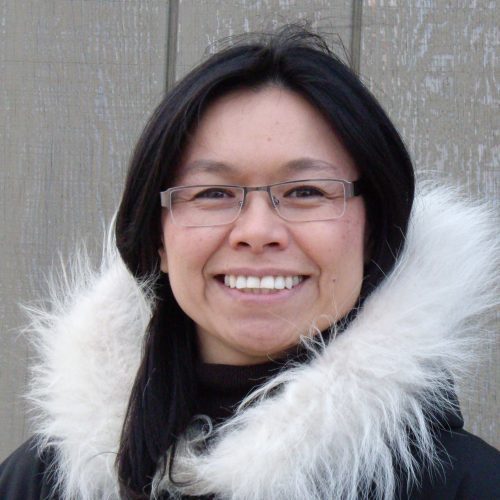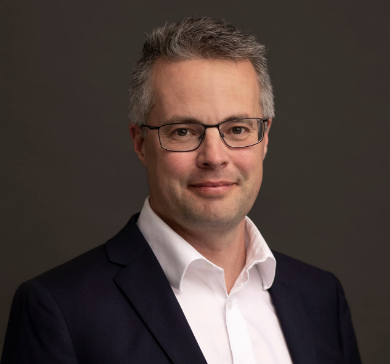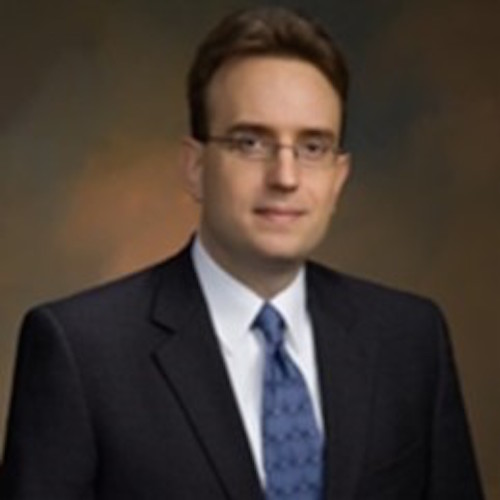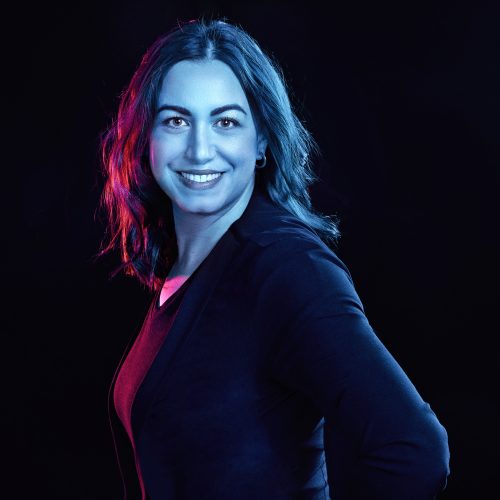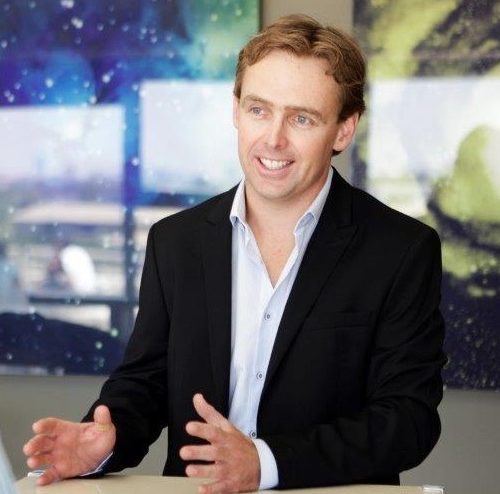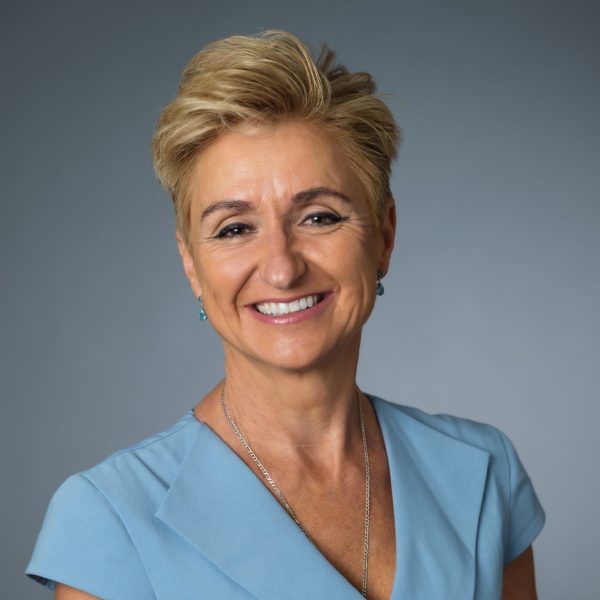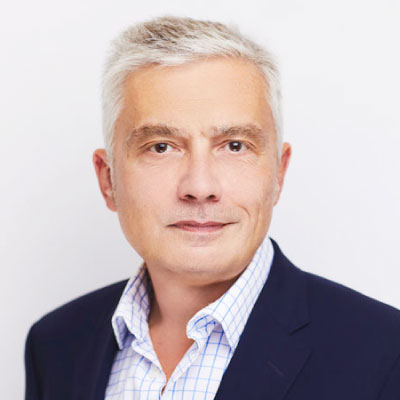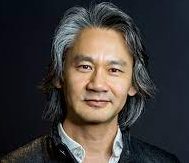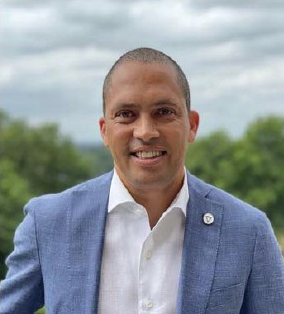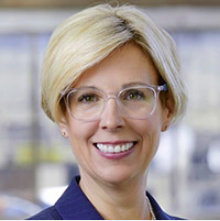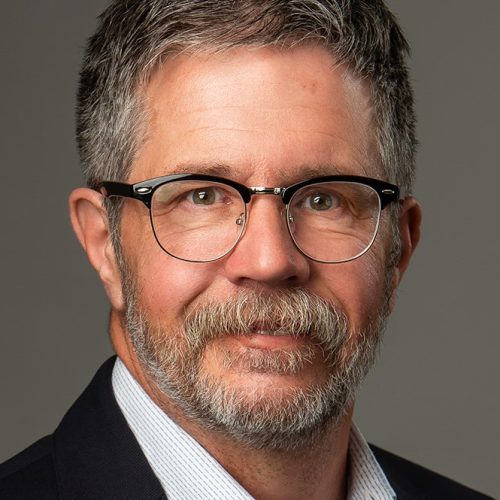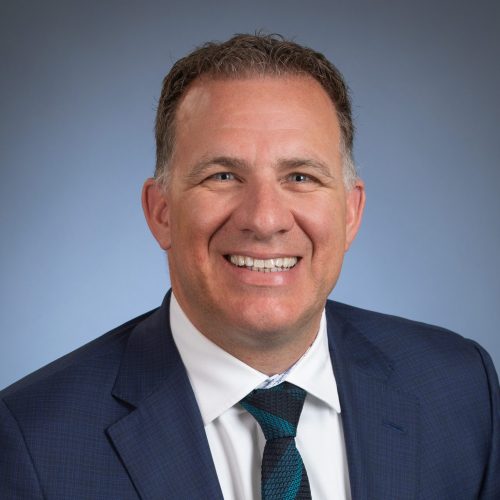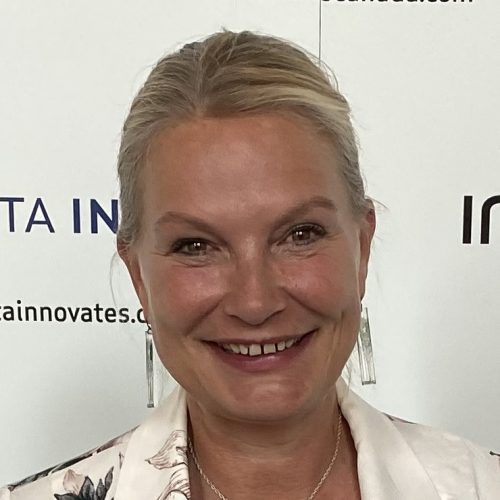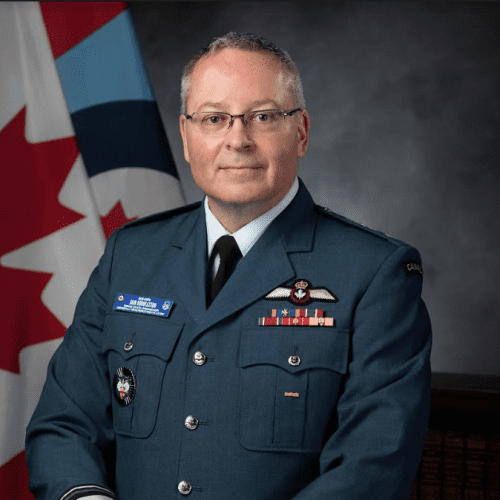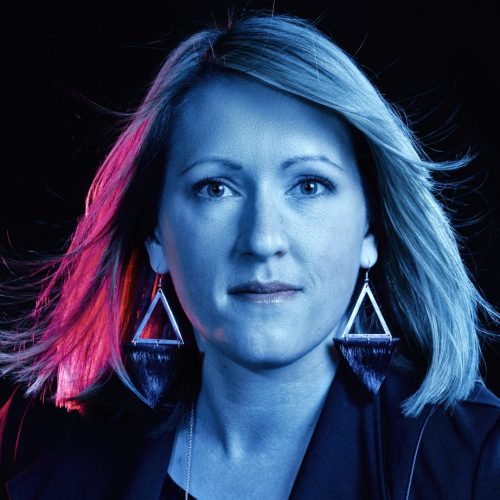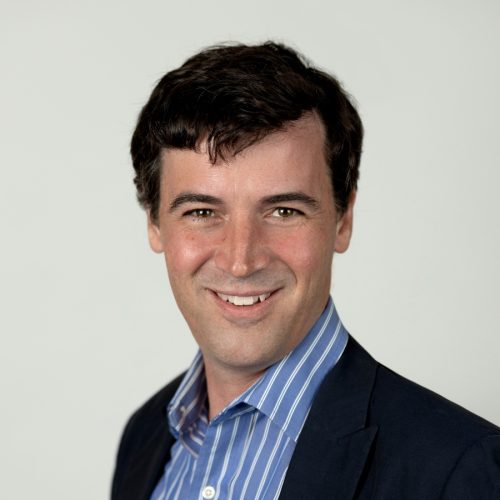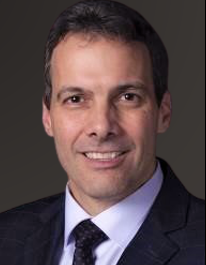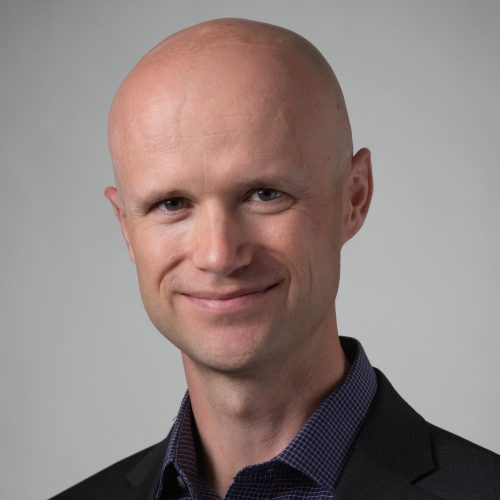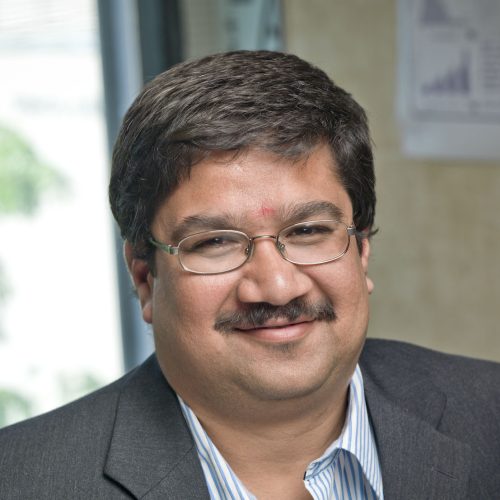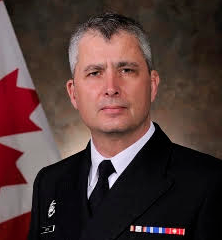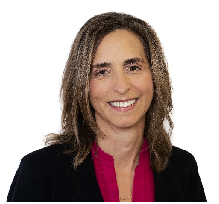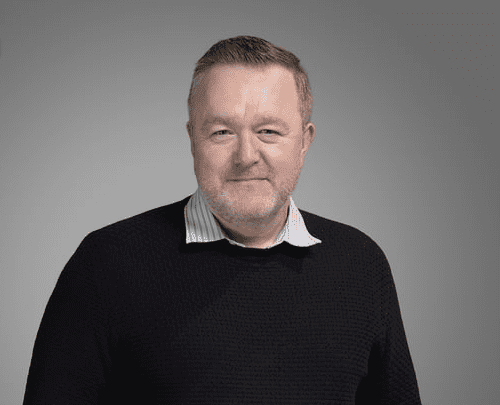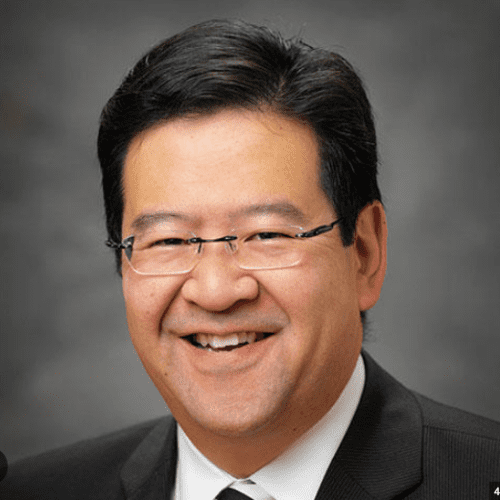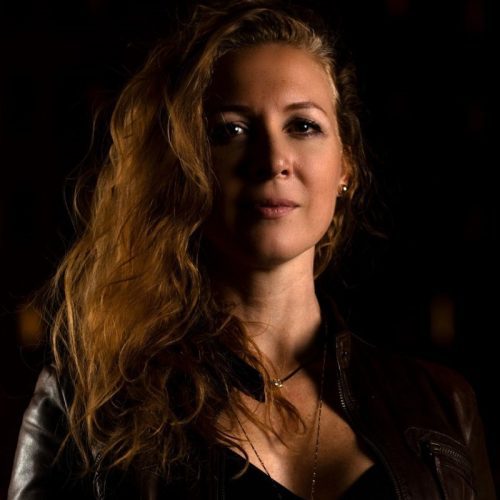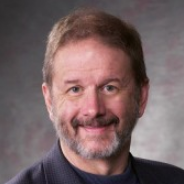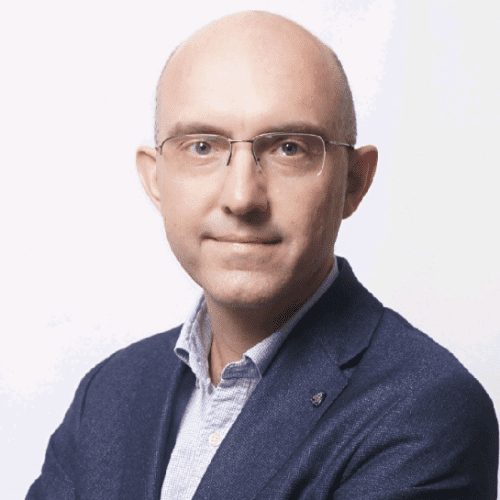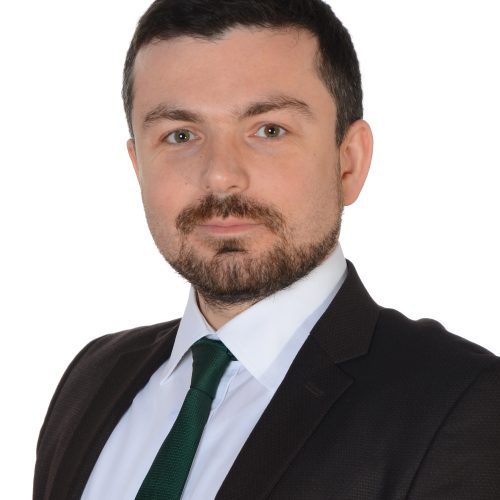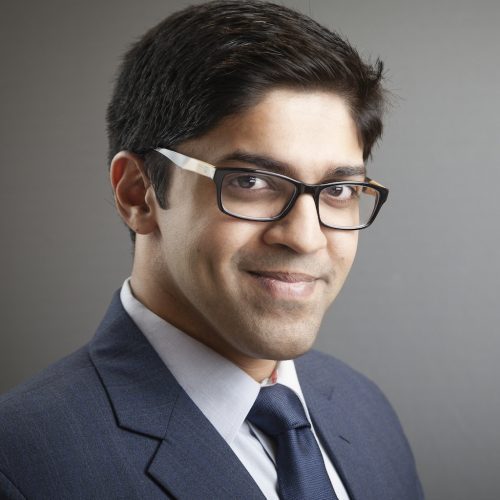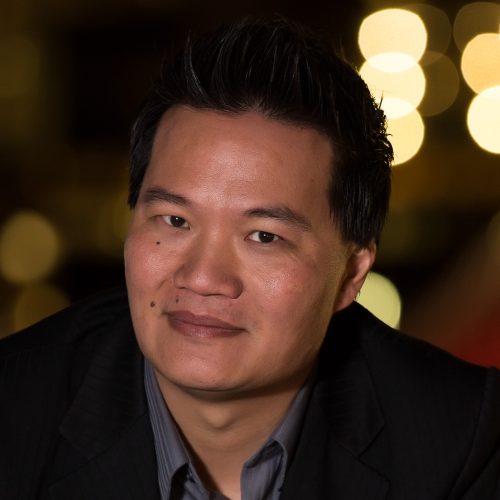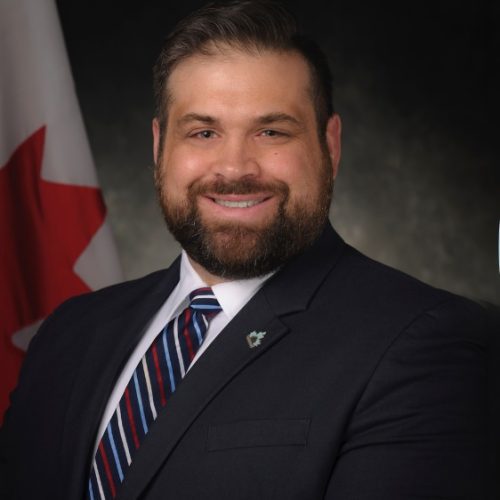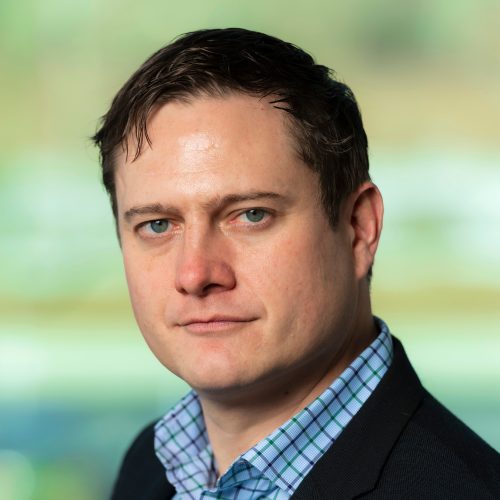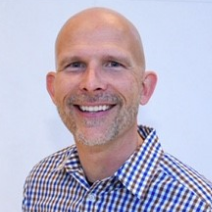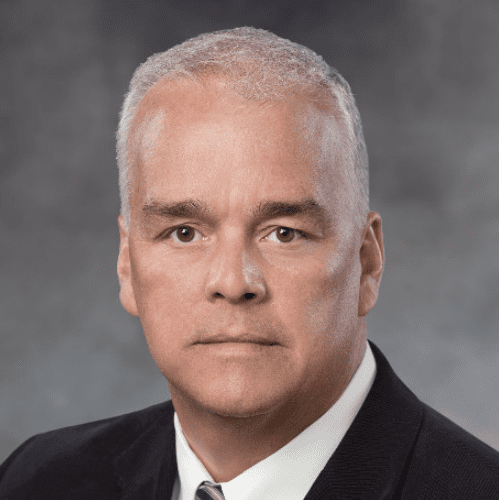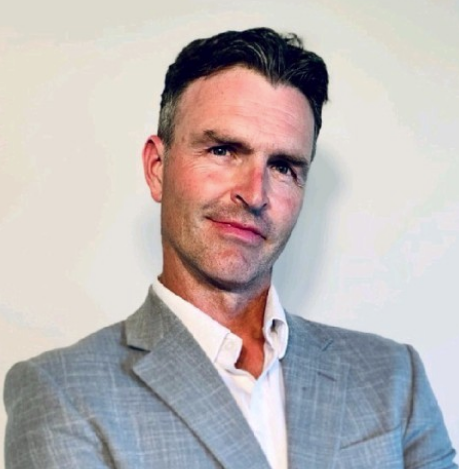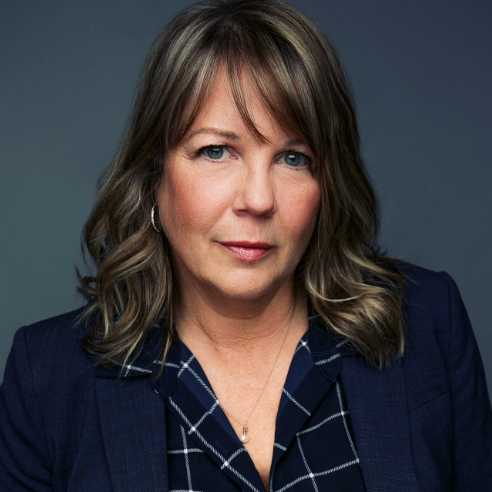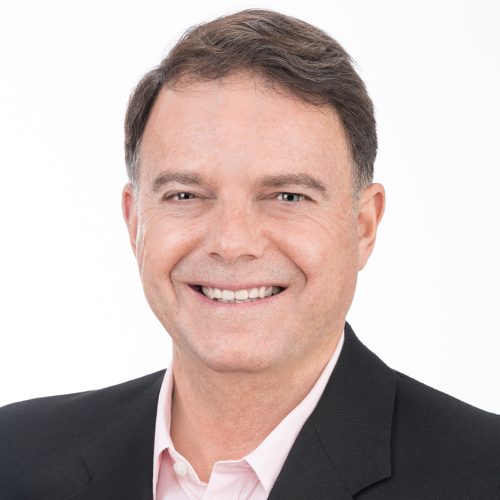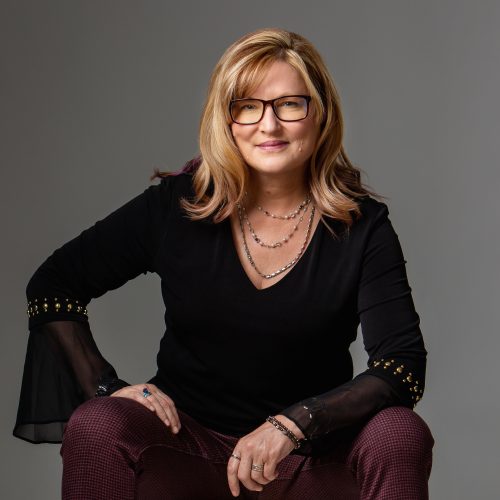 President and COO - ConvergX® Global
Lee Malleau
Lee is an award-winning professional who loves disruption, deep expertise in economic and business development, international trade and investment, technology ecosystems, regional networks, organizational development, and global affairs. Her education and background in journalism, communications, economics (Ec.D/F), business, and management have shaped multiple successes throughout her career of working with private and public sector corporations and clients, including First Nations. In various executive roles, she has facilitated hundreds of millions of new investment into projects across Western Canada, including as CEO of the Vancouver Economic Commission where she led the City's Olympic Business Programs through the 2010 Winter Olympic Games – which is still today the global best practice for business development in levering major international events.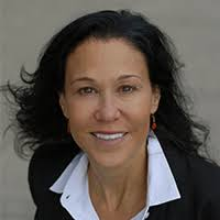 CEO - Arctic 360
Jessica Shadian
Jessica Shadian is the president and CEO of Arctic360, which works with Indigenous development corporations, Northern governments, the private sector, the federal government, Arctic leaders, and other stakeholders to help educate and attract Canadian and global investment to the North American Arctic. She is a distinguished senior fellow at the Bill Graham Centre for Contemporary International History at the University of Toronto.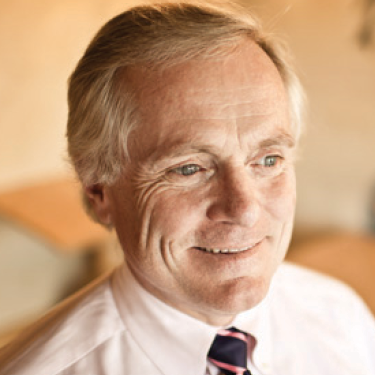 CEO - Questerre Energy
Michael Binnion
Michael Binnion (Board Chair) is the President and founding shareholder of Questerre Energy, a public oil and gas production company operating in Quebec. Questerre and its predecessor Terrenex have been pioneers in natural gas exploration in Quebec for the last twenty years. They are currently working on their social license to cMichaelommercialize the Utica shale gas discovery in the Lowlands. Mr. Binnion is a long-time believer in the deep natural gas potential of Quebec. He acquired the current land position held by Questerre in 1998 based on new geological ideas and has brought in the industry partners that participated in the giant Utica shale discovery on Questerre's land in 2008. Mr. Binnion is a seasoned entrepreneur with a history of starting, financing and managing companies, primarily in the oil and gas sector. From 1996 to 2000 he was President of CanArgo Energy, one of the first Western companies to engage in oil and gas exploration in the Republic of Georgia. CanArgo played an active role in helping introduce legislation and a regulatory framework for the oil and gas industry in the country. Mr. Binnion was founder and served as President and Chief Executive Officer of Flowing Energy Corp., a junior exploration and production company, from June 1996 to December 2001 and Chairman of the Board from 2002 to 2004. From 1992 to 1997 he was Executive Director of Crossfield House Inc., a private merchant banking firm. From 1988 to 1992 he was a minority shareholder and manager of a private investment company that held interests in commercial real estate and golf courses. Prior thereto he was Manager in the High Tech group at Clarkson Gordon, a division of Ernst & Young, specializing in tax-assistant financings. Mr. Binnion served as Chairman of the Board of Sylogist Ltd. from March 2000 to February 2002. He served as a Director of Sylogist Ltd. from March 1997 to November 2006. He was a founder and Director of Magnus Energy, Inc. from March 4, 2005 to November 2007. Mr. Binnion serves as Chairman of High Arctic Energy Services Inc. as well as the Canada Strong and Free Network. Mr. Binnion is a Chartered Accountant and holds a Bachelor's degree in Commerce from the University of Alberta. Recognized internationally for his expertise in shale gas exploration and development, he presents at numerous conferences each year.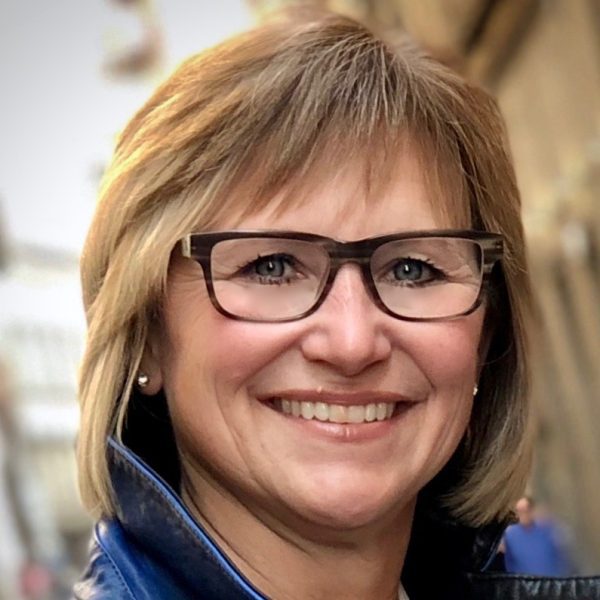 CSO, Ignite Health
Trish Joseph
As an experienced senior leader, executive & entrepreneur, Trish is a visionary thinker, master connector, and an individual that rolls up her sleeves to build and execute strategy with tremendous success. She is extremely knowledgeable about the future of disruptive technologies and innovations across various industries and how the integration of technology in various business sectors delivers bottom-line results. In addition, she understands who and what are the engines that drive innovation. Highly skilled in systems thinking and delivery, her years of executive leadership experience in strategic business development, marketing, sales, innovation, and building strong ecosystem connections with passion and energy, has delivered exceptional business growth and value to the numerous companies and organizations she has served. In addition, her experience as an executive in health care ( Medical cannabis, Biotechnology, Diagnostic Imaging,) the energy sector, construction, and as the director of Applied Research and Innovation of Canada's oldest and most revered Polytechnic institute, has allowed her to develop depth and expertise in leadership, strategy, and delivering systems impact in multiple sectors.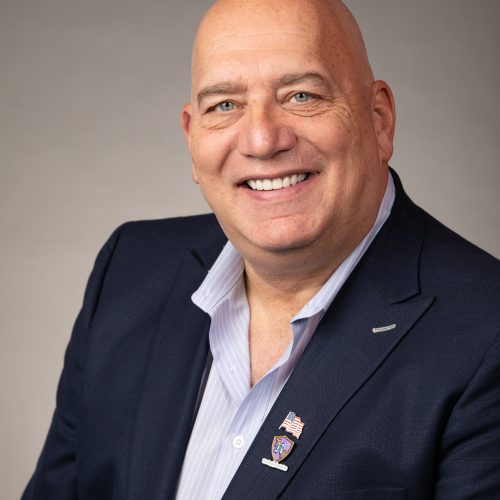 CONVERGX® Global Advisor , Founder - CanAm Consultants
Phil Klevorick
Phil is originally from Newfoundland and moved to Las Vegas, NV 24 years ago. His work experience includes more than 38 years in government working for provincial and federal agencies in Canada as well as federal and local government in the USA. His most recent careers include the Economic Development leader for Clark County (Las Vegas) and Nuclear Waste Program manager since 2007.
In 2007, Phil started a geologic consulting company called CanAm Consultants with a focus on exploration, supporting and bringing mining projects to production, and maintaining permitting compliance. In the past year, CanAm has expanded its participation into Brazil, Dominican Republic, Peru, Mexico, Botswana, Australia, Sierra Leone, and other countries, especially Africa based. Currently, he is working with various international governments to create maximum value for mineral deposits, especially those that are considered critical minerals.
In 2018, Phil founded The Rugby Foundation to help grow the game globally by creating programs specifically inclined to create inclusionary programs for youth, and women and supporting our Uniformed Services personnel. The Foundation is in 20 countries on 4 continents and over 20 US States. The efforts focus on lesser-served communities worldwide with the intention of creating sustainable programs that also help improve community values.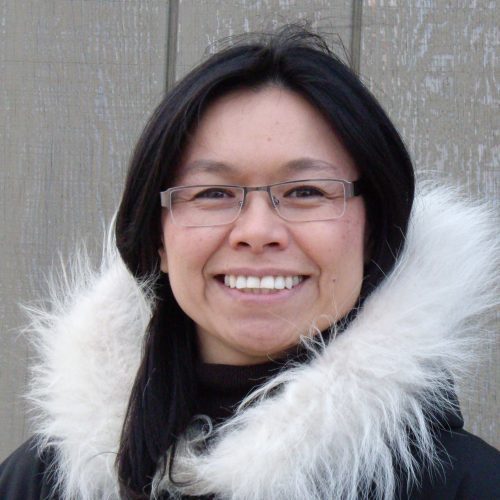 COO of CanArctic Inuit Networks Inc.
Madeleine Redfern
Madeleine Redfern from Iqaluit, Nunavut is an Indigenous woman involved in high-tech and innovation. Actively involved in transformative technologies in telecommunications, transportation, and energy.  Madeleine is the COO of CanArctic Inuit Networks Inc. working to build 5000 km of subsea fiber optic cable into and through Canada's north to serve communities, the private sector, and defence and support the development of an Arctic digital sector.  Portions of the network may be a SMART cable with sensors to assist in monitoring and protecting Canada's Arctic marine environment and supporting the development of an Arctic Blue Economy.  Madeleine is a member of the National Indigenous Advisory Council on SMRs and acts as a Special Advisor to the Canadian Nuclear Laboratories and the Ultra Safe Nuclear Corporation. Madeleine's advocacy, professional, and governance work showed her dedication and passion towards the development and delivery of programs assisting Indigenous, Inuit, Northerners, and Canadians that reflect their values, needs, and priorities.  Madeleine received the Indspire Award for Public Service to acknowledge and celebrate all her hard work, commitment, and contributions.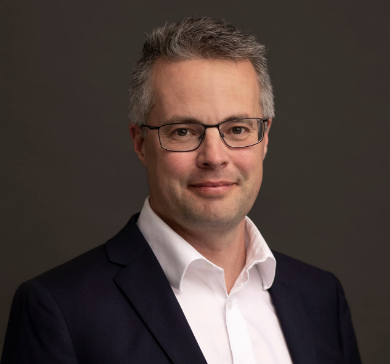 CEO - Emissions Reduction Alberta
Justin Riemer
An Albertan through and through, Justin Riemer has dedicated his career to strengthening the province he loves. Now the Chief Executive Officer of Emissions Reduction Alberta (ERA), Justin leads the team dedicated to advancing innovations that are reducing Alberta's greenhouse gas emissions and diversifying its economy. He has earned a reputation for skillfully navigating Canada's innovation system, building relationships inside and outside of Alberta, and developing a strong network in support of innovation and economic development.
For more than 25 years, he has achieved results in regional economic development, industry expansion, investment attraction, and innovation. Before joining ERA, he led the Alberta Region of Prairies Economic Development Canada in the federal government to support economic development across the province. Prior to that, he held several senior positions focused on innovation and investment attraction at the Government of Alberta and briefly at Alberta Health Services. Justin graduated from the University of Alberta with a Bachelor of Arts (Honours) in Political Science and went on to earn a Master's Degree in International Affairs from Carleton University. Justin is happily married, has two grown boys and a daughter in law. He is a leader. A connector. A changemaker.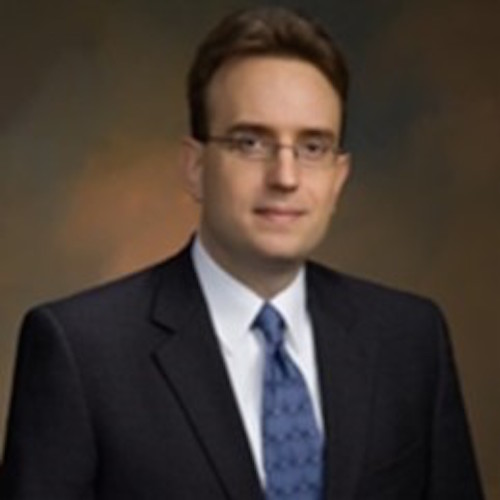 Senior Tech Director - AWS
John Sheehan
John is an accomplished leader with a proven record of success in delivering results with strengths in strategy, analytics, and execution. He is currently leading the strategy and business development for AWS new Aerospace and Satellite business unit. Prior to this, he led the creation of strategy and key growth initiatives for Lockheed Martin's largest business unit (>$25B /y sales). He also created and ran new businesses inside Lockheed Martin's "Skunkworks". John is an experienced strategic executive with extensive experience in developing organizational vision and strategies, as well as tactical execution to position and grow the business.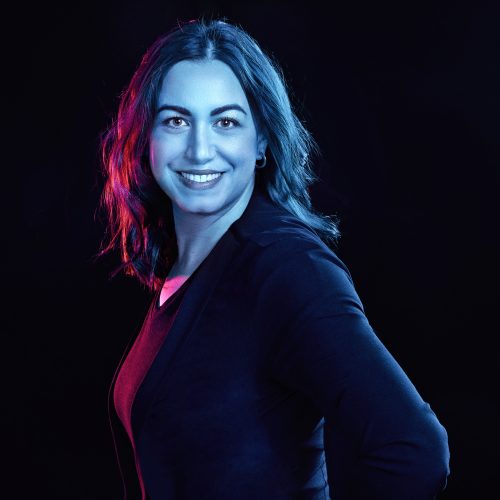 Meghan Donohoe
A visionary leader and leadership activist who has dedicated her career to driving positive change in the workplace and beyond. With over a decade of experience in talent management and development, she has created transformative programs and experiences that have helped leaders unleash the potential of their teams. As a result, Meghan has become a respected thought leader, sought after speaker, and influential mentor to organizations and leaders at all levels. Meghan's unique perspective on the challenges and opportunities facing modern organizations is drawn from her extensive experience in developing talent and leadership programs across the Oil & Gas and Post-secondary sectors. Her quest to find meaningful ways to transform the workplace has led her to the forefront of digital technology, where she is exploring new ways for humans and technology to collaborate to enhance the way we learn, lead, and live. Meghan's academic achievements include an MSc in Industrial Organizational Psychology from Saint Mary's University in Halifax, NS, and she is currently pursuing a Ph.D. in I/O Psychology on the topic of leadership and well-being. Her research is at the cutting edge of leadership development, exploring how leaders can cultivate the skills and characteristics needed to thrive in a rapidly changing world. Beyond her academic pursuits, Meghan is also an accomplished speaker, facilitator, and mentor, engaging leaders and entrepreneurs in developing the leadership characteristics needed for the future. She is a passionate advocate for the power of community and collaboration, exploring the potential of the metaverse as a platform for transformative learning experiences through human connection. With her passion for transformational leadership and innovative spirit, Meghan is an inspiration and a force for positive change in the world.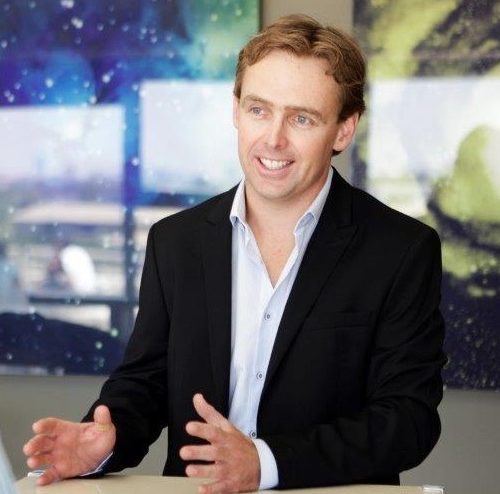 North American Head - Strategic Energy, Client Delivery and 59Hydrogen™ - Decarbonization Division at Energy Security Services North America Inc.
Gareth Gregory
Gareth is building a strong reputation in Alberta for strategic positioning (scenario planning), design, funding, building, commissioning, and operation of successful turnaround strategies for industry and companies exposed to carbon liability – due to the nature of their industry and core operations.
This includes the positioning and growth of end-use markets, utilizing captured carbon (CCUS), and building of structured carbon credit portfolios for clients with a clear decarbonization objective. This extends to scope 3 emissions and in-setting. His accountability in North America covers the establishment, stabilization, and growth of the end-to-end operation. Including the implementation of the DaaS™ Carbon Intensity framework. Hydrogen is an area of specialization for Gareth. This specialization includes detailed design, technical and commercial modeling, regulatory compliance, funding, building, commissioning, and operation of decentralized and modular Hydrogen plants.
Gareth's experience extends to financial and technical areas including Energy Economics, Policy, and Technology, as well as the Geographic and Political aspects of Energy. The company's experience in ESG reporting has gained traction under Gareth's leadership.
In previous years he has been actively involved in capital projects and has delivered the claims assessment on projects exceeding bn1$ in Africa and internationally.
Gareth is unconditionally committed to decarbonization, integrating a socio-economic perspective to every engagement, generating +ve revenue streams for his clients from their decarbonization program, and remains passionate about eradicating energy poverty.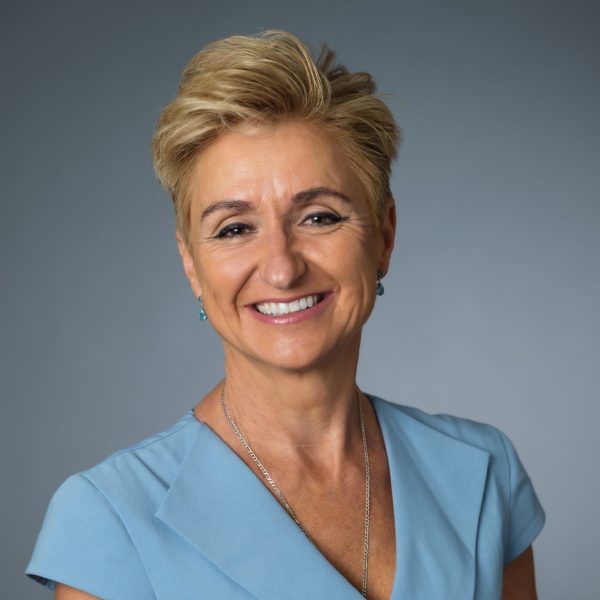 CONVERGX® Global Advisor
Victoria Bradbury
Fluently bilingual senior financial executive with the professional designations of FCA, BFP, CMC and CPA,CA. Member of Institute of Corporate Directors, Institute of Internal Auditors and Association of Certified Fraud Examiners. 35+ years of experience driving organizational success through innovative financial analysis, strategic risk evaluation, and board governance.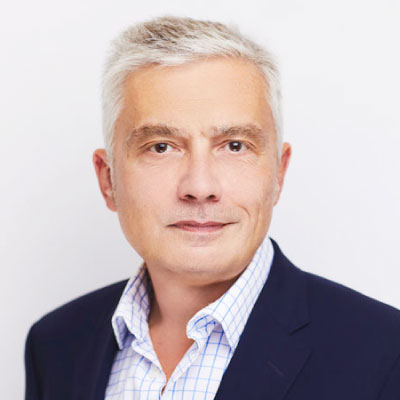 Co-Founder, President & CEO of NEO, now operating as Cboe Canada
Jos Schmitt
Jos Schmitt is the Co-Founder, President & CEO of NEO, now operating as Cboe Canada, a bold and disruptive capital markets fintech organization comprised of the NEO Exchange – a Tier 1 stock exchange fueling the innovation economy, and Cboe Connect (formerly NEO Connect) – a multi-asset distribution platform supporting mutual funds and private offerings. Jos formed the NEO Group with the support of a number of blue-chip Canadian financial institutions. NEO was acquired by Cboe Global Markets in 2022. Prior to Cboe Canada and NEO, and in the role of President & CEO, Jos formed the Alpha Group of companies, including the Alpha Stock Exchange. This followed his role as EVP Head of the Americas and Global Head of Capital Markets for a global professional services company focused on the financial services industry, where he acted as strategic advisor and Director of Operational and Technology Programs for some of the largest stock and derivatives exchanges, clearing houses, alternative markets, data vendors, and broker-dealers around the globe. Jos has a strong commitment to the community as a member of the board of The Prosperity Project, a NFP that aims to mitigate the impact of COVID-19 on Canadian women; as a champion of the UN Global Compact and UN Women "Women's Empowerment Principles"; and as a former board member of the Sunnybrook Foundation. Jos is also a board member of the Investment Industry Regulatory Organization of Canada (IIROC), and a member of advisory boards to the Ivey Business School at Western University and to the École des Sciences de la Gestion at Université du Quebec A Montréal.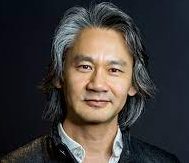 CEO - Panache Ventures
Patrick Lor
Patrick Lor is Managing Partner at Panache Ventures, a seed-stage venture capital firm that has invested in over 100 ventures. He is also partner at 500 Startups Canada.Previously, he was co-founder of iStockphoto, which was sold to Getty Images in 2006. More recently, he was head of North American operations for Fotolia, which as acquired by Adobe in 2014.Patrick is also an active angel investor and LP in several venture capital funds including iNovia Capital, Version One Ventures and Garage Ventures. In addition, he is an advisor and mentor at several technology incubator programs, and is a charter member of thea100.org and thec100.org.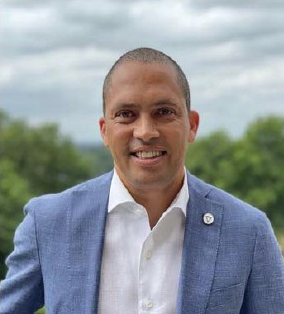 CEO/Founder - DEFEND3D
Barrett Veldsman
Exec Director - Canadian Coast Guard
Stephan King
Stephan King manages the Canadian Coast Guard's international Capacity Building Division. Stephan transferred from the Royal Canadian Navy to the Canadian Coast Guard in August, 2018, where he leads the development, implementation and conduct of the Coast Guard's international partnerships with nations seeking to increase their maritime security and safety capabilities. Stephan holds a Master's Degree in Professional Communications from Royal Roads University, Victoria. He resides in Ottawa with his wife, Cheryl, and their two adult children.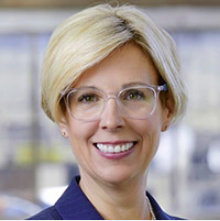 Chief Sustainability Officer at Kiwetinohk Energy Corp.
Janet Annesley
Janet Annesley is the Chief Sustainability Officer at Kiwetinohk Energy Corp., (TSX: KEC) an energy transition company focused on the development of low- and no-carbon energy. A former senior executive at one of Canada's largest energy companies, and a former chief of staff to Canada's Minister of Natural Resources, Ms. Annesley has led ESG, investor relations, policy and communications on some of the most complex energy business matters in the last decade. Ms. Annesley holds an MBA from Queen's University. She was named to The Hill Times Top 100 in Power and Influence List in 2017 and is a Public Policy Forum Fellow. An award-winning, accredited business communicator, she sits on the advisory board for Clean Prosperity and on the boards of the Southern Alberta Institute of Technology, the Nature Conservancy of Canada – Alberta Chapter, and the City of Calgary Green Line LRT Project.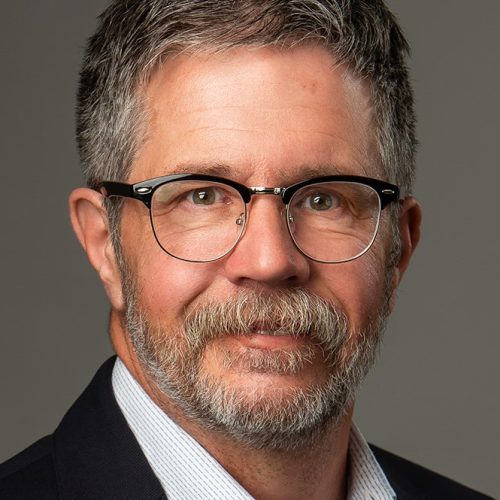 Managing Director - GeoLogic
Bill Whitelaw
Bill Whitelaw is Managing Director of Strategy and Sustainability at geoLOGIC systems, a Calgary-based global energy intelligence firm. Whitelaw currently chairs the Canadian Society for Evolving Energy and is an advisor to the Energy Futures Lab. He also sits on the board of Agriculture for Life and is currently co-chairing the CarbonTech Expo that will occur during the World Petroleum Congress in Calgary in September 2023.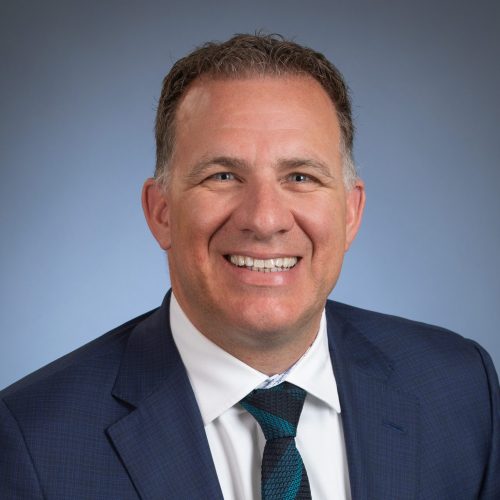 President - Red Deer Polytechnic
Stuart Cullum
Stuart Cullum is an executive leader with experience in private industry and the finance, post-secondary and not-for-profit sectors. He joined Red Deer Polytechnic as President in August 2022. Over the past 20 years, Stuart and his team established programming and centres for research, teaching and learning, company development, and entrepreneurship – attracting partnerships and more than $150 million in external investment. Prior roles include President of Olds College, Vice President and Chief Operating Officer of Lethbridge College, and Executive Director of novaNAIT, NAIT's applied research and company development division. Stuart has also served on numerous boards and committees, mainly within the agriculture, post-secondary, and technology sectors.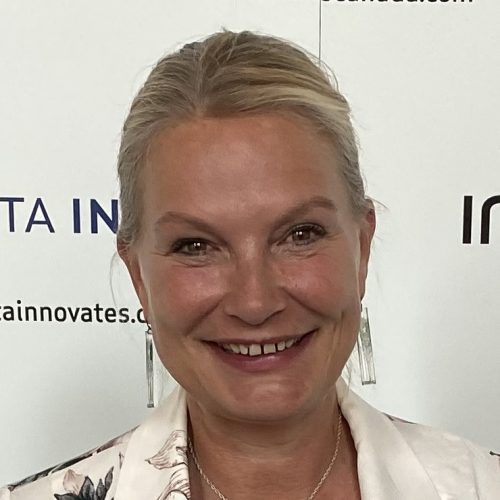 Commercial Account Manager - KC Recycling
Terry Van Horn
For the last 18 years, Terry has worked in the public sector driving business innovation and growth in the West Kootenay Industrial region. Through collaboration, perseverance, and education Terry was instrumental in creating the circular economy strategy called Metal Tech Alley where full circularity is alive and well. She has recently joined KC Recycling, the largest lead acid battery recycling facility in the Pacific Northwest, an active partner in the industrial circular economy striving for prosperity, long-term stability, and environmental sustainability.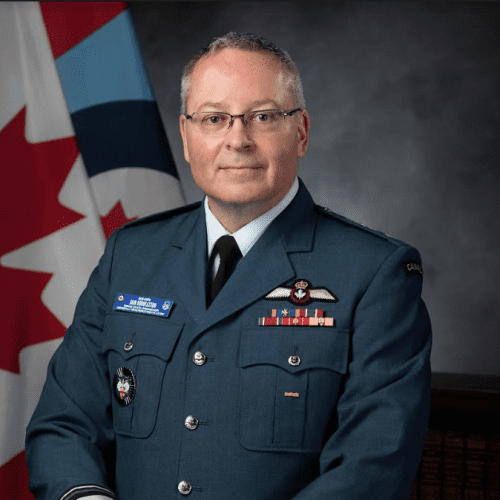 CANR Commanding Officer
CANR Commanding Officer MGen Iain Huddleston
Major-General (MGen) Iain Huddleston enrolled in the Canadian Armed Forces in 1989, graduating with a Bachelor of Mechanical Engineering from the Royal Military College in 1994. After completing wings training in 1995, he flew with both 415 Maritime Patrol and 404 Maritime Patrol and Training Squadron flying the CP-140 Aurora at 14 Wing Greenwood in Nova Scotia. In late 2002, he was posted on exchange with the Royal Air Force (RAF) in Scotland, where he flew the Nimrod MR2 with 206 and then CXX Squadron. Promoted to Major in 2003, MGen Huddleston deployed to the Middle East twice with the RAF, operating from Muscat, Oman, and Basrah, Iraq in an Overland Intelligence, Surveillance, and Reconnaissance role. Returning to Canada in August 2006, he was selected as aide-de-camp to the Chief of the Defence Staff, General (retired) Rick Hillier. Completing the Canadian Joint Command and Staff Program in 2009, he was promoted to Lieutenant-Colonel and appointed Commanding Officer 429 Transport Squadron, operating the CC-177 Globemaster III at 8 Wing Trenton, Ontario, and supporting global CAF operations. MGen Huddleston deployed to Kandahar Airfield in Afghanistan as the Joint Headquarters Plans Officer, serving thereafter at the RCAF Aerospace Warfare Centre in Trenton, the Strategic Joint Staff, and then the Defence Renewal Team in Ottawa. He was promoted to Colonel in June 2013 and appointed Commanding Officer 14 Wing Greenwood where he led the Long Range Patrol Force in operationalizing and deploying the modernized Block III CP-140 Aurora on Operation IMPACT. MGen Huddleston was selected in 2015 to attend the Royal College of Defence Studies in London, UK, and returned to Canada in 2016 to become Director of Fleet Readiness at 1 Canadian Air Division Headquarters in Winnipeg, Manitoba. In June 2018, he was promoted to Brigadier-General and served as the 1 Canadian Air Division Deputy Commander Force Generation and then as the Deputy Commander. Posted to the Air Staff in Ottawa in July 2020, he became the Director General Air and Space Readiness and upon his promotion to Major-General in May 2021 he was appointed as Chief of Staff for the Canadian Joint Operations Command Headquarters. In July 2022 MGen Huddleston assumed command of 1 Canadian Air Division in Winnipeg. He has 5,600 total flying hours across several airframes and resides in Winnipeg with his wife and two children.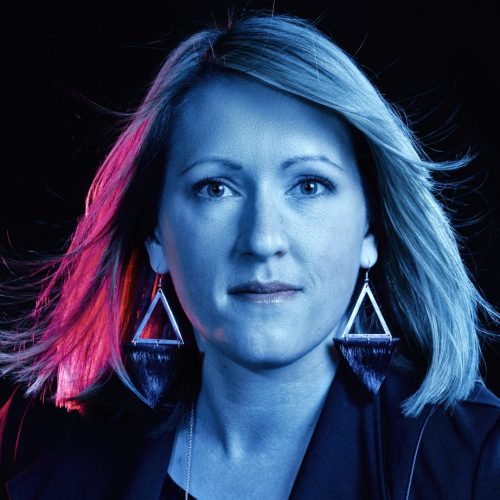 Tech Director - SAIT
Sabrina Sullivan
Sabrina has made it her life's work to create positive change by investing time in both bold ideas and the people that make them a reality. This currently manifests itself with a focus on developing future-ready talent as the Director and Principal Catalyst at the Southern Alberta Institute of Technology and as a Foresight Fellow with Ford Motor Company. A recognized Corporate Futurist, leader of one of Deloitte's flagship innovation programs, and former Strategy Consultant within Canada and the United States, she has become a sought after strategist, advisor, writer, manager and facilitator. In addition to her roles in complex organizations, she has committed time to building ventures including a startup sustainable finance firm and launching a SaaS offering focused on measuring and improving innovation practice in companies. This diverse experience leaves Sabrina poised to work with individuals, companies and ecosystems to generate innovative products, programs and strategies that help grow and shape the future of their organizations and our communities. This is only further complemented by her local and global network and experience with organizations such as TED, Singularity University, US State Department, and many global institutes, incubators and accelerators.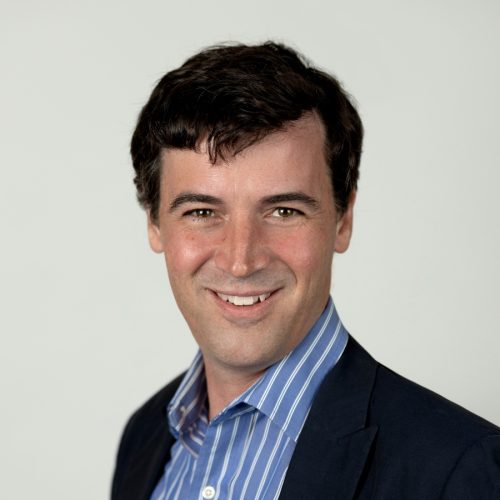 President of Kinitics Automation
Dean Pick
Dean Pick is the president of Kinitics Automation, a company based in Vancouver, BC that develops and manufactures motion control products based on SMA materials and the company's proprietary Bundled Wire technology. Dean is a Professional Engineer with a Bachelor of Engineering Science degree from the University of Waterloo, and is the inventor of five granted patents in the fields of transmission control and shape memory alloys. He has worked extensively in the automotive, process control, and aerospace industries.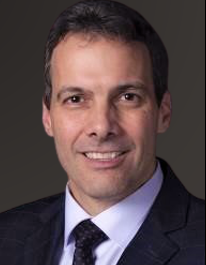 Rear-Admiral (retired) OMM, CD Assistant Deputy Minister, Defence and Marine Procurement, PSPC
Simon Page
Rear-Admiral Page enrolled in the Canadian Forces in 1984 as a Maritime Engineer and graduated from RMC in 1989 with a Bachelor's in Computer Engineering. On completion of his initial combat systems engineering training, he achieved his Head of Department qualification onboard HMCS NIPIGON in July 1992.
He then commenced a four-year tour within the Canadian Forces Naval Engineering School as a combat system engineering instructor before joining HMCS ATHABASKAN as the Combat Systems Engineering Officer.
Rear-Admiral Page then worked as the Division Commander for the Officer Training Division of the Naval Engineering School and the Combat Systems Engineering Officer of Sea Training Atlantic. In 2004, he moved to the Chief of the Maritime Staff organization as a HALIFAX Class Modernization Project Director. One year later, he completed the Command and Staff Course and a Master in Defence Studies at the Canadian Forces College in Toronto.
After two years in the MEPM Division as the Materiel Acquisition and Support Section Head, in June 2008, he was appointed Commandant of the Canadian Forces Naval Engineering School in Halifax.
On completion of this Command tour, he then returned to Toronto and completed the National Security Program at the Canadian Forces College. Upon graduation in June 2011, he assumed the duties and responsibilities of the Director of Maritime Training and Education, which was followed by his return to DGMEPM as Chief of Staff.
In July 2015, after promotion to Commodore, he commenced a three-year tour as DGMEPM.  In 2018, he was posted to the position of Chief of Staff Operations in the Military Personnel Command organization. On June 21, 2019, now back in the Materiel Group, RAdm Page assumed the duties of Officer Commanding the Command and Deputy Chief of Staff Materiel.
After 35.5 years of service, Rear-Admiral Page retired in December 2019 and, as a civilian, assumed the duties of Associate Assistant Deputy Minister(Materiel) in the Department of National Defence. On March 1, 2021, he joined Public Services and Procurement Canada as Assistant Deputy Minister, of Defence, and Marine Procurement.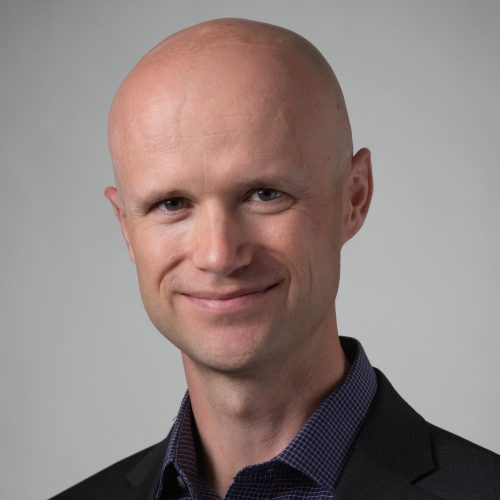 Chief Economist & Head of Market Research, Nutrien
Jason Newton
Jason leads the team responsible for generating and disseminating agricultural market research and intelligence to Nutrien's Senior Leadership and for forecasting crop input fundamentals and prices. He has regularly presented these views to Nutrien's stakeholders, including analysts, investors and customers since joining the Company in 2007. Jason holds a bachelor's and master's degree in Agricultural Economics from the University of Saskatchewan. He has been involved in agriculture throughout his life, having grown up on a farm in southwest Saskatchewan and spent his career working throughout the crop input and grain marketing supply chain.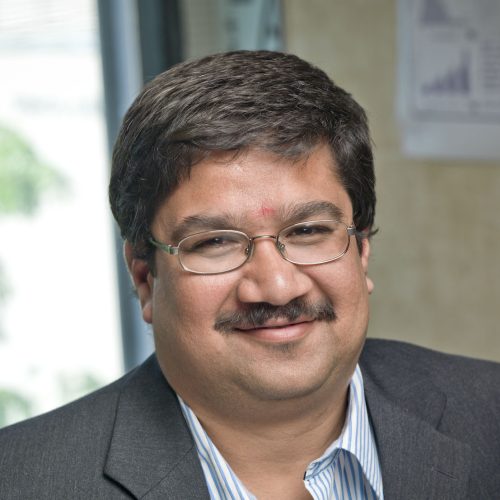 Professor - Department of Mechanical Engineering, U of Alberta
Dr. Amit Kumar
Dr. Amit Kumar is a professor in the Department of Mechanical Engineering at the University of Alberta. He holds a Canada Research Chair in Assessment of Energy Systems (Tier 1) and is the NSERC/Cenovus/Alberta Innovates Associate Industrial Research Chair in Energy and Environmental Systems Engineering. He is also the Cenovus Energy Endowed Chair in Environmental Engineering. Dr. Kumar serves as the Deputy Director of Future Energy Systems, a $75 million-dollar initiative at the University of Alberta.
Dr. Kumar currently leads a large research program in energy and environmental systems engineering and life cycle and techno-economic assessments of energy systems. The focus of his research program is on the environmental and economic assessment of both conventional and non-conventional sources of energy. The overall goal of the research program is to develop information for policy formulation and investment decisions.
Dr. Kumar's research is internationally recognized. He has served on several international and national expert review panels and steering committees including the European Commission (FP7 and Horizon 2020 programs), National Science Foundation (USA), Natural Resources Canada (NRCan), California Environmental Protection Agency (CalEPA), Natural Sciences and Engineering Research Council of Canada (NSERC) and others. Dr. Kumar is Alberta's representative on the Energy Council's Center for Legislative Energy and Environmental Research (CLEER) University Advisory Board which is represented by governments of 14 US energy-producing states and 2 Canadian provinces (AB/SK) and helps develop energy and environmental policies. He has been an expert witness to the House of Commons and the Senate of Canada for his expertise on energy issues. He has served on expert panels for the development of the Clean Fuel Standard (CFS), climate change legislation that will govern energy consumers and industries in Canada. Dr. Kumar helped the Alberta Government model hydrogen energy systems for the Alberta Hydrogen Roadmap. He is a Fellow of the Canadian Academy of Engineering (CAE) and the Canadian Society of Bioengineering (CSBE). He was recently listed by Reuters in the "The Reuters Hot List," a list of the world's top climate scientists according to how influential they are. He has received several awards/recognitions including the 2020 Research Excellence Career Award from the Association of Professional Engineers and Geoscientists of Alberta (APEGA). He has co-authored 204 peer-reviewed journal publications and 164 technical reports. He has also been a part of more than 560 conferences and other presentations.
Dr. Kumar holds a Ph.D. in Mechanical Engineering from the University of Alberta, Canada, and a BSc in Energy Engineering from the Indian Institute of Technology, Kharagpur, India.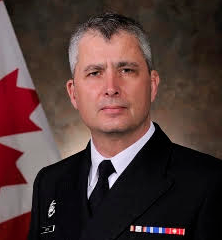 DIRECTOR NAVY STRATEGY
CAPTAIN(N) S.W. CARTER, MSM, CD
CAPT Carter enrolled in the Canadian Forces in 1988. After completing his initial naval training in Esquimalt, BC, he joined HMCS Halifax as a member of the ship's commissioning crew. He later served as Navigation and Diving Officer onboard HMC ships Cormorant and Athabaskan from 1992 until 1994.
CAPT Carter subsequently served as an instructor and company commander at the Canadian Forces Leadership and Recruit School in St. Jean-sur-Richelieu, QC; returning to sea duty in 1998 in HMCS St. John's as the Command and Control Information Systems Officer. While posted to St. John's, he deployed with the Standing Naval Force Mediterranean in 1998 and was briefly involved in Maritime Interdiction Operations in the Adriatic Sea enforcing UN Security Council resolutions versus the former Yugoslavia.
CAPT Carter deployed as an Operations Officer in HMCS Preserver to the North Arabian Sea in response to the terrorist attacks of 9/11. CAPT Carter subsequently completed a tour as Combat Officer in HMCS Preserver.
From 2004 until 2006, CAPT Carter was employed at the Canadian Forces Joint Headquarters in Kingston and then as a Canadian Expeditionary Forces Command member in Ottawa, where he earned a Deputy Chief of Defence Staff Commendation. CAPT Carter subsequently completed a tour of duty as Director of Maritime Strategy in Ottawa. CAPT Carter was appointed as Executive Officer in HMCS Charlottetown in 2008. Following the sea tour, CAPT Carter subsequently completed two years as Project Director during the relaunch of the Joint Support Ship project.
CAPT Carter was appointed Commanding Officer of HMCS Charlottetown in 2011 and deployed on Operations Active Endeavour in the Mediterranean; and as Task Force Commander for Operation Artemis in the North Arabian Sea; leadership positions at sea for which CAPT Carter was awarded the Meritorious Service Medal.
Subsequent appointments included the Director of Navy Training and Education; the Director of Naval Procurement; the Chief of Staff to the Chief of Force Development in Ottawa and on Foreign Exchange with the USN Commander Pacific Fleet in Hawaii. Upon his return to Canada, CAPT Carter was assigned to the Director of Asia Pacific Policy in Ottawa until his retirement from the regular force in 2022. CAPT Carter is currently serving as DIRECTOR NAVY STRATEGY as a member of the Primary Reserve Force.
CAPT Carter is fluent in English and French and holds a Bachelor's Degree in History from Dalhousie University in Halifax; he is a graduate of the Canadian Forces Joint Command and Staff College program in Toronto, holds a Masters of Defence Studies Degree from the Royal Military College of Canada and a Masters of Business Administration.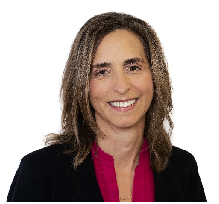 Vice President of Alternative Contracts & Light Industrial at Bird Construction
Lynnell Crone
Lynnell Crone is the Vice President of Alternative Contracts & Light Industrial at Bird Construction. She has enjoyed a dynamic, 30-year project management career, having worked on several multi-billion-dollar projects in the oil, gas and petrochemicals industries as a Project Manager and Director of a Project Management Office. Much of her career has worked for Owner organizations, resulting in a keen insight and understanding of client requirements and expectations. Over the past several years, she has held executive leadership roles at Bird for manufacturing and environmental projects such as biosolids, renewable natural gas, organics processing, water treatment, wastewater treatment, and food processing. Lynnell's success on both the owner and contractor side is rooted in her belief that collaboration is essential to a project's success and her specialty in collaborative contracting models. Lynnell has been instrumental in developing Integrated Project Delivery (IPD) projects within Bird and is
currently on the Senior Management Team of several IPD projects. In addition to her role at Bird, Lynnell is President of the Integrated Project Delivery Alliance (IPDA) and provides expertise on IPD throughout Canada. She has implemented Lean Construction processes on her projects throughout her career. She is passionate about IPD and the value it brings to owners, consultants, and contractors, as well as the job satisfaction it brings to all those who work on these types of projects.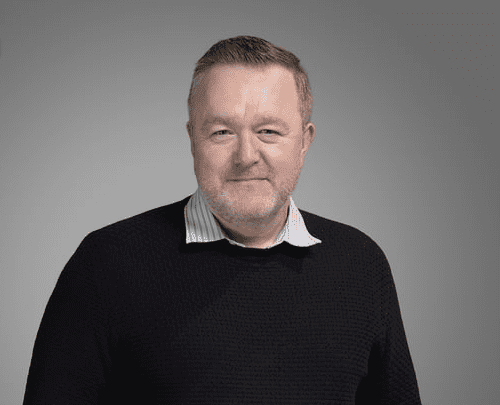 President, Americas - Network Innovations
Andrew Burdall
Since joining Network Innovations in 2018, Andrew has made considerable improvements across group financial processes and company budgeting. His forward-thinking mindset ensures Network Innovations is prepared for the future. Previously, Andrew founded Satcomms Australia in 2005 having identified a gap in the market for bespoke Satcom solutions in the government and media markets. In 2014, he sold SatComms to Speedcast and became a member of their management team to lead their strategic development. Andrew is a CA and a fellow of the Association of Certified Chartered Accountants.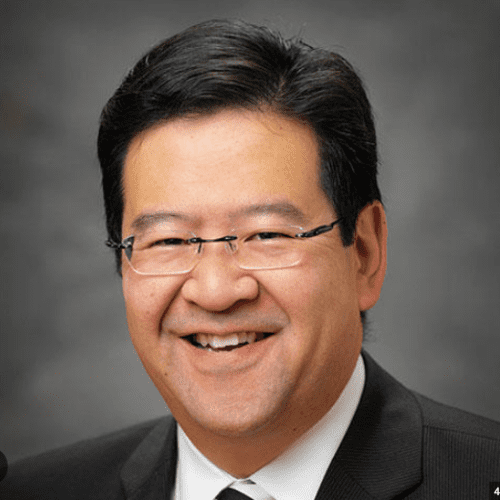 President - Canada West Foundation
Gary Mar
Gary Mar was named President and CEO of the Canada West Foundation in April 2020. An accomplished and respected leader, Gary brings deep experience in government and business, and established expertise in CWF's key policy areas in natural resources, trade and investment and human capital.
Gary has broad experience in government having served as a Member of the Legislative Assembly in the Province of Alberta from 1993-2007. During his time as an elected official, Gary held several Cabinet portfolios – Community Development; Health and Wellness; Education; Environment; and International and Intergovernmental Relations.
From 2007 to 2011, he served as the Official Representative (Minister-Counselor) of the Province of Alberta at the Canadian Embassy in Washington, D.C. where he worked extensively with the Alberta energy sector on advocacy issues in Washington DC and many U.S. states. In 2011, he was appointed the Province of Alberta's Representative in Asia and led the province's strategic outreach efforts from his post in Hong Kong, frequently working with Alberta's offices in Beijing, Shanghai, Tokyo, Seoul, and Taipei.
Prior to joining the CWF, Gary served as President and CEO of the Petroleum Services Association of Canada (PSAC), the national trade association representing the service, supply and manufacturing sectors within the upstream petroleum industry. He was also an independent consultant working for both Chinese and Canadian companies seeking assistance with trans-Pacific trade and investment.
Gary has been appointed as an Adjunct Professor at the University of Alberta School of Business in Marketing, Business Economics and Law beginning July 1, 2020. He is also an Adjunct Professor at the University of Calgary's Haskayne Business School.
Gary completed a Law degree at the University of Alberta and has practiced criminal, civil, corporate, commercial, and real estate law.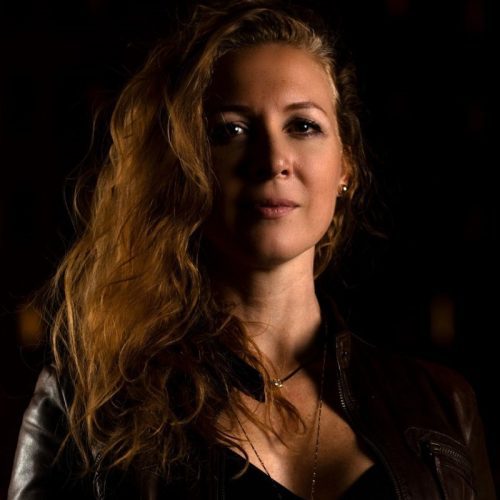 Founder of NineIrons Inc.
Luticia Miller
Luticia Miller is Cree-Metis and the Founder of NineIrons Inc., a project development firm focused on the advancement of Indigenous economic participation.  She is a former member of the Canadian Armed Forces, having served as an Infantry Reservist, and credits this experience for her work ethic, operational manner, and leadership style.  She has earned an Executive MBA from Queen's University: Smith School of Business, and sits as an active member on several public and not-for-profit boards.
Luticia's interests lie at the intersect of Indigenous, Industry, & Security, ranging from energy & food independence to cybersecurity & military technology.  Growing on the historical Indigenous contributions to the birth and protection of Canada as a nation, she believes that Indigenous communities, people, and businesses have a greater role to play in the defence industry of tomorrow.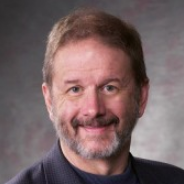 Associate Professor of Political Science, University of Calgary
Rob Huebert
Dr. Rob Huebert (Associate Professor of Political Science, University of Calgary), a leading Canadian commentator on Arctic security and defence issues in media, academic, and policy circles, will continue to monitor and analyze Arctic defence and international security trends, with a particular focus on strategic policy and military capabilities and how developments impact on Canadian Arctic security. His areas of research interests include: international relations, strategic studies, the Law of the Sea, maritime affairs, Canadian foreign and defence policy, and circumpolar relations. His books include Canada and the Changing Arctic: Sovereignty, Security and Stewardship (co-authored with Franklyn Griffiths and Lackenbauer, 2011) and (Re)Conceptualizing Arctic Security: Selected Articles from the Journal of Military and Security Studies (co-edited with Lackenbauer and Ryan Dean, 2017).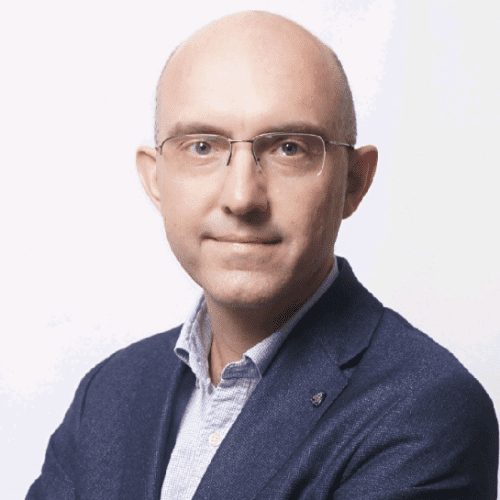 Head of Innovation - NATO Allied Command Transformation
Eric Pouliquen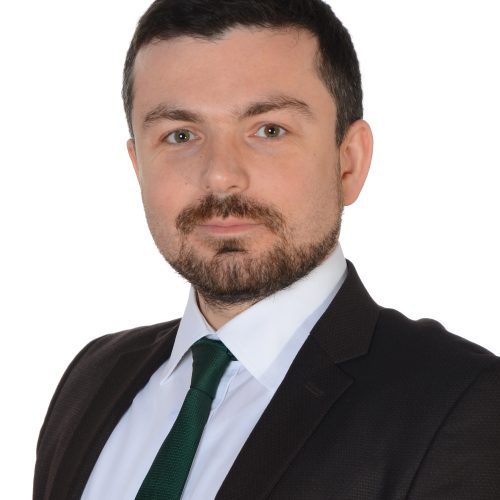 AVP, Global Trade & Receivables Finance at HSBC Bank Canada
Samir Musayev
Samir Musayev is an AVP, Global Trade & Receivables Finance at HSBC Bank Canada. In his role, he helps customers reduce friction in international trade, by reducing their risk and exposures and maximizing their working capital. Samir started his career in banking as a teller and rose through the ranks to the position of Head of Commercial Banking, and Member of the Credit Committee and Risk Management Committee in seven years at an international bank back in Azerbaijan. He holds a Ph.D. in Economics, with a thesis on banking and the way banks can help the real sector of the economy. He has excellent knowledge of international transactions across the Middle East, CIS, as well as Eastern and Western Europe.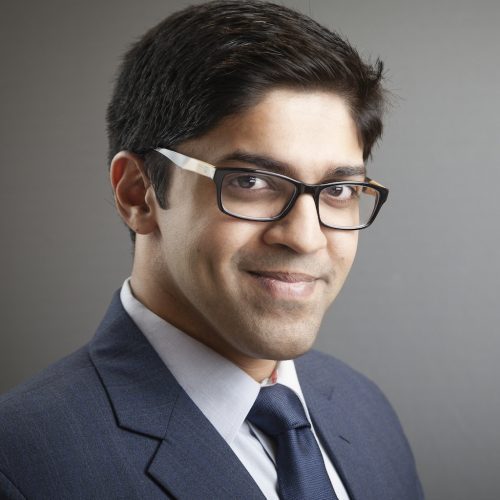 Chief Growth & Operations Officer at SalesChoice
Malay Upadhyay
Malay is the Chief Growth & Operations Officer at SalesChoice – an award-winning AI platform-as-a-service provider, with two software applications in the market, SalesInsights and MoodInsights, and a Data Science as a Services offering.  Malay has also helped to solve complex AI strategies and data management challenges in diverse industries,  ranging from Logistics and Transportation, Pharmaceuticals, Telecommunications, and Health Tech. He also has prior experience in the Energy sector and his work experience spans Canada, Dubai, India, and Italy. He has also served as a former advisor to the University of Richmond's Customer Experience (CX) program and was recognized as a Top 10 pioneering business leader by Mirror Review. Malay is also an accomplished author in the field of AI. With an MBA from Queen's University, an MSc in Marketing Management from Bocconi University, and a Bachelor of Engineering from Manipal University, Malay is a highly qualified expert in the field of AI Management.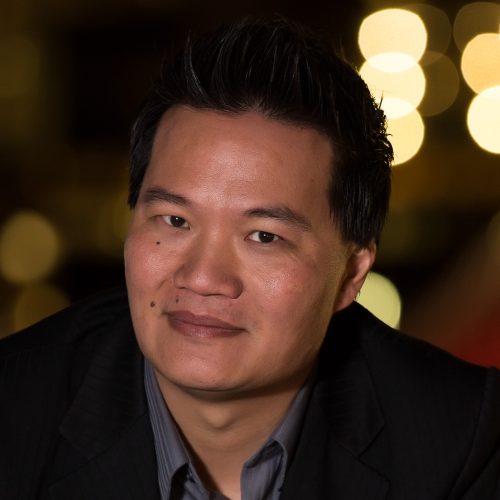 CEO - DediKey
Kevin Wong
Founder of Stonecracker Scientific Law Office, the world's first law firm whose practice was focused solely on helping companies apply for and receive monies from their Research and Development tax credits in Canada and the UK. Stonecracker Scientific Law Office was founded in 2004 in Calgary, Canada.
30+ years experience in R&D tax credit filings and R&D tax credit-related tax/intellectual property/corporate/international law. 10+ years as general corporate counsel. 30+ years of industrial/high-tech company founding, pre- and post-commercialization management, and company turnaround.
20+ years as senior software developer, software architect, network architect, and Chief Technology Officer.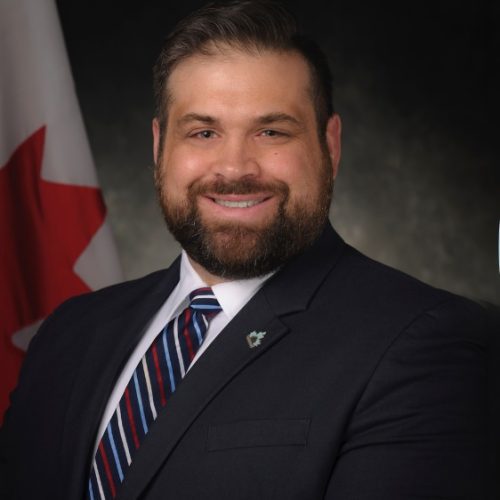 Director General, Portfolio Requirements National Defence | Directeur général, Exigences du portefeuille Défense nationale
David Thompson
As Director General, Portfolio Requirements, Assistant Deputy Minister (Infrastructure and Environment) (ADM(IE)), and National Defence, David leads real property investments, planning, programming, and portfolio management ensuring that the Canadian Armed Forces (CAF) remains operationally ready and well supported by the department's infrastructure. In his role, he also leads portfolio innovation including areas such as energy performance contracts and power purchasing agreements, P3s; natural resources, real property advisory services, national accommodations and the future of physical workspaces, chief land surveyor, divestment activities, cyber mission assurance, infrastructure defence capabilities, and leads the ADM(IE) NORAD Modernization Programme Management Office. He sits on several governance boards including the Defence Capabilities Board, as well as on the Defence NORAD Steering Committee,
Infrastructure Environment Board, Public Safety Director General Infrastructure Committee, and is the chair of the ADMI(IE) Infrastructure Investment Management Board.
Previously as Chief Executive Officer of, Canadian Forces Housing Agency (CFHA), he contributed to the quality of life of CAF members, and their families, and led the organization to the Platinum Level of the Excellence, Innovation, and Wellness Standard from Excellence Canada. CFHA provides residential housing services to upwards of 20% of the CAF and their families, including turning over some 6,000 Residential Housing Units every year and implementing the Residential Housing Investment Program.
David also worked at the Department of Justice, as the Director, Business Management, for the Public Safety, Defence, and Immigration portfolio, where he supported the Assistant Deputy Attorney General in leading corporate services support to legal services units across nine public safety-oriented client departments as well as to the Department of Justice War Crimes Unit.
He holds the designation of Professional in Critical Infrastructure Protection (PCIP), a Master of Infrastructure Protection and International Security (Carleton), a Master of Arts., Defence Management and Policy (RMC), and a Bachelor of Arts., Economics Honours (Carleton). He recently was a delegate to the Governor General's Leadership Conference 2022.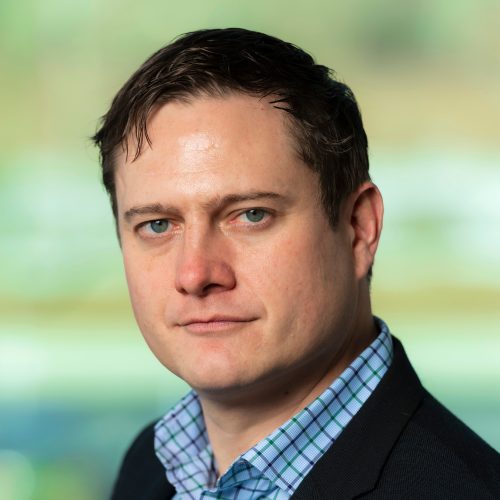 CEO & Co-Founder, Avatar Innovations
Kevin Krausert
Kevin Krausert, CEO & Co-Founder, Avatar Innovations. Entrepreneur. Dreamer. Scientist. Kevin has spent 20 years on the front lines of energy innovation in numerous executive leadership roles across the industry. Starting his career as a roughneck on the oil rigs of Northern Alberta, he grew through the ranks until he was Chief Executive of Canada's oldest drilling company. In the midst of the pandemic and negative oil prices, he began Canada's first energy technology venture studio and Calgary's first energy venture capital fund backed by some of the largest energy companies in the work, as CEO of Avatar Innovations.
Accomplished in corporate strategy and governance, capital planning, marketing, technology, and intellectual property management, Kevin's leadership has led to the creation, financing, and execution of some of the first fully computerized drilling rigs in Canada, the first long-reach horizontal well in the Canadian Arctic, numerous joint ventures with Canada's Indigenous peoples fostering Economic Reconciliation in remote communities and the creation of the Calgary Energy Transition Center.
Having led a major corporation through the disruption of the Canadian energy industry, Kevin is uniquely positioned to lead Avatar Innovations' ambitious plan to unlock energy transition solutions inside oil and gas for investment, commercialization, and scale. Kevin holds a Bachelor of Science from McGill University and a Master of Business Administration from the Haskayne School of Business and currently serves on the board of directors of Energy Safety Canada and the steering committees of both the Clean Resource Innovation Network (CRIN) and the Energy Futures Lab (EFL). Kevin was named by the Globe & Mail Newspaper as one of the "Top 50 Global Changemakers working in Canada" in 2023.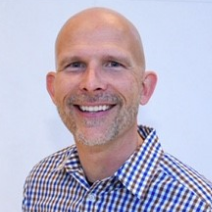 Senior Advisor, Process Engineering - Petronas Canada
Dr. Darius Remesat PhD, MSc, MBA, B.Eng. Mgmt, P.Eng.
Dr. Remesat has been involved in the energy industry for over 30 years with the past 15 years dedicated to technology development and deployment while working at Imperial Oil, Praxair, Koch Industries, Suncor, MEG Energy, and now PETRONAS Canada. Darius has been involved in R&D, design, operations,
business development, and marketing securing over 30 patents in 7 jurisdictions and publishing 14 papers. He is also an associate adjunct professor at the University of Calgary where he obtained his Ph.D. and master's in Chemical Engineering.
In addition, he has an MBA from Heriot-Watt University with a bachelor's in Chemical Engineering from McMaster University.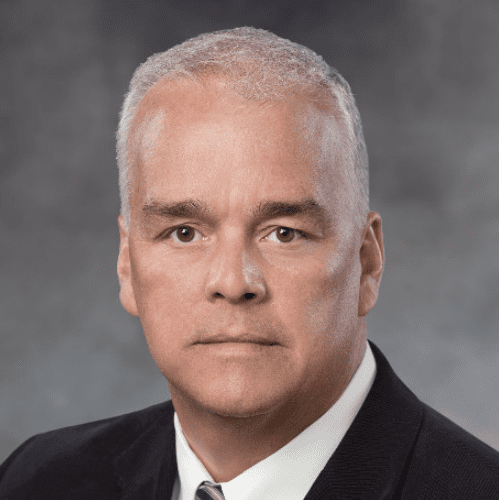 Director - Suncor Technology
Todd Pugsley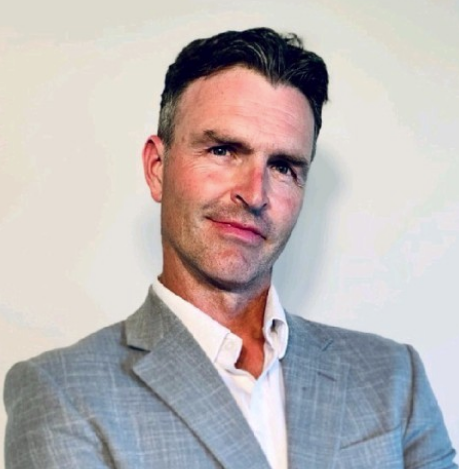 Doctorate, Physical Chemistry & B.Sc. Physics, Executive, and Rancher
Joseph Fournier, Ph.D.
Biography
Dr. Fournier is an accomplished executive and senior scientist, with a 15-year track record in the oil sands, power generation, and environmental industries, both in Canada and in the United States. His career has afforded him exposure to a diverse range of exciting technology development projects, where he enjoyed fulfilling leadership roles with numerous capital projects, each in excess of $100 million.
Dr. Fournier`s career has evolved around technology evaluation and implementation within the energy sector. His current focus areas are in low carbon-intensive thermal generation and long-duration energy storage technologies. His interest lies in the areas of hydrogen generation using methane pyrolysis and in-situ gasification of depleted oil fields, together with Fourth Generation's small modular nuclear power generation.
Currently, Dr. Fournier lives 100 km east of Calgary near the village of Rockford, where he and his family own and operate a ranch along Service Berry Creek. His professional engagements of late are focused on power generation and are currently VP of Low Carbon Energy Services with Grounded Technical Solutions (GTS) in Calgary. GTS specializes in power engineering and project management services for clients in Western Canada. Additionally, Dr. Fournier serves in an official advisory capacity to Sovereign Technology & Power (Sovereign) in Calgary, which specializes in high-impact investments in power generation in the FINTECH sector. Sovereign has the mandate to expand blockchain digital currency transaction services globally through the deployment of data centers as special project vehicles in partnership with independent energy producers with ESG ratings.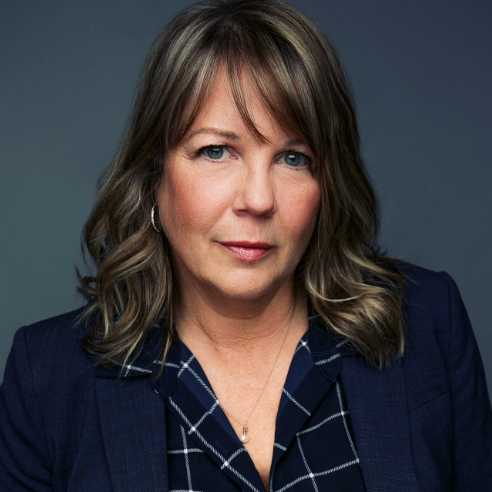 Founder and CEO of Ammolite Analytx
Cara Wolf
Cara is a dynamic and experienced award-winning thought leader, author, and speaker with over 15 years of executive leadership. She is currently the Founder and CEO of Ammolite Analytx, a custom AI-powered software, and hardware development firm specializing in data analytics, cybersecurity, and physical security integration.
Cara has a proven track record of conceptualizing, developing and commercializing technology-based solutions in the software and hardware engineering, financial services, defence, and energy sectors. She has expert analytical and problem-solving skills coupled with a collaborative team leadership style.
She has extensive experience serving at the advisory board and director level for many organizations including the Council of Innovation and Entrepreneurial Leadership at UCalgary and the International Association of vCISOs. She is a member of the cybersecurity committee for the Automotive Parts Manufacturing Association (APMA), and Institute of Corporate Directors, and is a SHEInnovator with UN Women. She has been nominated for numerous Women in IT Excellence and Women in Cybersecurity awards for her innovative leadership and has won numerous awards provincially and nationally for her strategic technology innovation initiatives. Cara regularly guest lectures on the topics of artificial intelligence, cybersecurity, innovation, and entrepreneurship.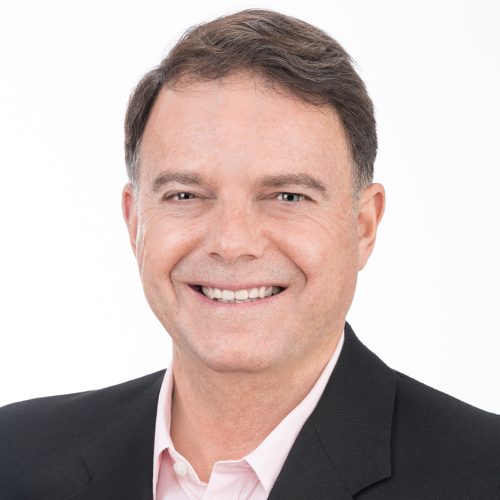 CXO
Bradley Coward
Bradley is a goal-orientated, technologically sophisticated executive with 20+ years of success in C-Suite leadership, pioneering innovative strategic direction and cost-cutting, sophisticated business technology solutions across deadline-driven, cutting-edge environments to achieve business and financial objectives for multi-billion dollar organizations. Engaging and articulate communicator, adept at forging and strengthening robust professional relationships with clients, executives, and stakeholders to cultivate a culture of collaboration, transform needs into measurable strategic plans, and achieve an excellent track record of satisfaction. Passionate about remaining at the forefront of evolving technology trends, skilled at spearheading high-performance teams to streamline and deliver global systems with advanced cyber security and superlative infrastructure. A solid history of success integrating M&As, enhancing profitability and competitiveness, and significantly reducing costs. A respected international speaker who has presented at well-renowned events hosted by Fortune 500 companies, such as SAP, Accenture, Oracle, and Microsoft.
Chief Innovation Officer at Canadian blockchain firm GuildOne
Alexis Pappas
Alexis Pappas is the Chief Innovation Officer at Canadian blockchain firm GuildOne and focuses on digital solutions for carbon management and the energy transition, including DLT, smart contracts, and asset tokenization.

Alexis is a frequent writer and speaker on topics including women in leadership, digital sustainability, and technology convergence, and is a blockchain instructor at the Northern Alberta Institute of Technology.

In her roles as a Director and Executive Team member at the Canadian Blockchain Consortium, she leads numerous public and private sector policy initiatives, including the development of the organization's key research and whitepapers, and is the Chair of the ESG Committee.

As the Executive Director of the Canadian Blockchain Association for Women, Alexis believes that inclusive change is the key to a successful and equitable digital future.
Chief Executive Officer of the Prostate Cancer Centre
Jeff Davison
Jeff Davison serves as the Chief Executive Officer of the Prostate Cancer Centre, an Alberta-based health charity dedicated to providing wrap-around clinical support, education, and resources to help men navigate the complex world of prostate cancer. Jeff has spent over twenty years with publicly traded companies in the energy, technology, and creative services sectors and was elected to Calgary City Council from 2017 – 2021. Jeff is currently on the University of Calgary Board of Governors and Senate and is a Director on the boards of multiple private and public companies.  Jeff previously served on the Board of Directors for Calgary Municipal Land Corporation, Calgary Economic Development, and the Opportunity Calgary Investment Fund.